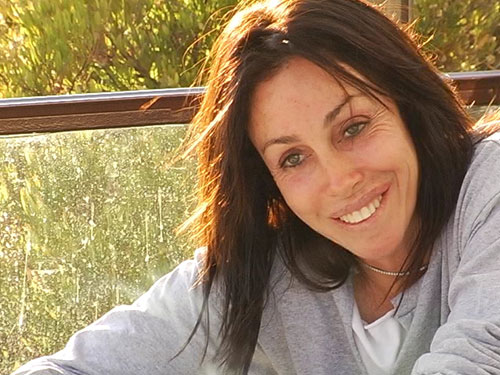 By Jackie Helm
The Sober House journey has come to an end.  After 21 days of support for living drug and alcohol free, the residents were gearing up for real life again.  They were full of hugs and hope; however, some were fearful of the challenges ahead.
Dennis Rodman had a contractual event to attend in Canada so he had to leave a tad early.  He admitted that he'd be expected to party and would probably drink.  Dr. Drew gave it one last shot to deter Dennis from using.  Dennis repeated his slogan that alcohol would not kill him and he went on his way.
Jenny had a job interview with Warner Brothers that was very encouraging.  She is seeking a real job and is ready to close the doors on her former porn star life.  She specified that she would even fetch coffee and the hiring exec was impressed with Jenny's humility.
Everyone was mostly concerned for Mike Starr.  He was the hardest addict with the most dramatic rehabilitation period.  Rehab tech Bob Forrest arranged an event to take Mike back to his roots of rock-n-roll.  Kendra helped coordinate a huge concert to be put on by the "School of Rock" kids, Mike Starr and other recovering artists.  Although Mike was reluctant to attend an after-care program, he agreed once Ace Frehley (ex-guitarist from Kiss) encouraged him.  Mike was also encouraged by Steven Alder being a part of the event.  Steven is now clean and sober after being treated by Dr. Drew in the past.
Right before the concert Mike became unsettled and begged Dr. Drew for medication.  Drew was able to calm Mike the take-deep-breaths-and-relax old fashioned way.  Before long, the concert was poppin and everyone was rockin out.  After the concert Mike's smile radiated his pride.  It was a beautiful sight.  We can only hope and pray that this send off actually motivated Mike's self confidence and fight to stay sober.
House Manager Jenn commented that the residents had been lovey dovey as their departure date grew near.  Even Heidi and Tom were getting along.  Heidi told Tom, "When you dump her (his girl) and get some money, call me".  Ha-ha, way to keep it real Heidi! 
Tom really looked good but said that although he is grateful for getting clean, he was nervous about leaving.  Dr. Drew expressed worry over Heidi returning to her isolated home in the desert with her pet birds.  She expressed that she needed the structure and will "try" but wasn't sure of the likelihood of future sobriety.
Seth was celebrating his fourth time being under the care of Dr. Drew.  Drew said he had let Seth go and even grieved him as a loss.  He hopes that this will be the final time that Seth needs help.  Dr. Drew said that Kendra and Jenny had made remarkable changes and were on steady paths to new and better lives.
Jenn was the last person left in the house and talked about her love for the residents are hope for their future.  Although it was TV and they were celebrities, drug addiction is real.  It's a real disease and is a very hard fight to win.  I personally wish all of the resident's lifelong sobriety and happiness.  Jenny's wise words ended this season 2 of Sober House, "No matter who you are or where you've been or where you think you're going….it's never too late to change".

(Image courtesy of VH1)