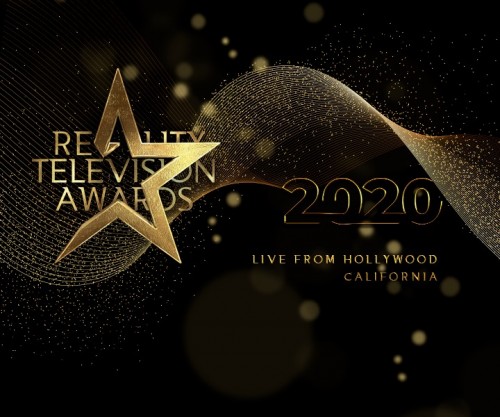 The 7th Annual Reality Television Awards digital show, hosted by Renée Young
of WWE Smackdown and Total Divas, will stream live Wednesday, June 24 at 7pm PST at RTVAs.com.
Presenters and special guest appearances will include Kandi Burruss (FOX's The Masked Singer & Bravo's Real Housewives of Atlanta), Leah Remini (A&E's Scientology & The Aftermath), James Charles (YouTube's Instant Influencer), Matt Iseman & AkbarGbaja-biamila (NBC's American Ninja Warrior), Dr. Sandra Lee (TLC's Dr. Pimple Popper), Jazz Jennings (TLC's I Am Jazz), Joanne & GiaNina Paleontonio (Lifetime's Dance Moms), Wendi McLendon-Covey (ABC's The Goldbergs & Quibi's Reno 911), Michele Fitzgerald (CBS' Survivor: Winners at War), Jackson Michie (CBS's Big Brother), James Kennedy (Bravo's Vanderpump Rules), Adam Thorn & Rob "Caveman" Alleva (History's Kings of Pain), Geoffrey Mac & Nancy Volpe Beringer (Bravo's Project Runway), Nina West (VH1's RuPaul's Drag Race), Melissa Peterman (Food Network's Worst Cooks in America), Nick Uhas (Netflix's Blown Away), Che Spiotta (FOX's MasterChef Junior winner), Brad Rutter (ABC's Jeopardy! The Greatest Of All Time) Pauly D (MTV's Jersey Shore: Family Vacation), Simon Cowell (NBC America's Got Talent), Amy Poehler, Wendy McLendon-Covey, Derek Hough (NBC World of Dance), and Amber and Barnett (Netflix Love Is Blind). Also participating, winners from NBC's Making It and The Titan Games, FOX's Ultimate Tag, TLC's Drag Me Down The Aisle and Mila & Emma, Instagram Stars.The addition of musical segments include Jake Hoot, winner of NBC's "The Voice" and Kodi Lee, winner of NBC's "America's Got Talent."
This year, 77 reality shows in 22 categories were submitted for consideration from networks and production companies. For consideration, it's required the show aired more than 50% of their episodes from July 1, 2018 and July 31, 2019. Submissions were narrowed down by industry members of the "Reality TV Academy" and the final nominees were announced for public voting. Voting concluded on May 8th.
From the RTVAs press release, "Leading the pack with 10 nominations each is last year's winner for "Docu-Series", MTV's Jersey Shore: Family Vacation as well as last year's winner for "Best Judging Panel", NBC's World of Dance. VH1's Martha & Snoop's Potluck Party Challenge follows with 8 and NBC's Songland with 7. Also of note, a three-way tie with 6 nominations each: last year's "Feel Good Show" recipient, NBC's American Ninja Warrior and new NBC entries Making It and The Titan Games."
Network nominations: NBC leads with 45, MTV (15), TLC (10), Discovery (9), Bravo and VH1 (8).
A look back at notable Reality TV Award winners include "Ellen DeGeneres accepting for "Best Game Show" and Steve Harvey for "Best Host" in 2019; Leah Remini, recipient of "Reality Queen" in 2015 and "Best Host" in 2018, Julia Louis-Dreyfus, recipient of "Reality Crossover Talent" in 2016, Gordon Ramsay receiving "Best Host" in 2015 and RuPaul claiming "Best Host" over President Donald Trump in 2016."
Additionally, "Deadliest Catch" holds the longest winning streak for any single category, four consecutive years winning "Bad Ass Crew." "Dance Moms" Abby Lee Miller held onto the "Best Villain" award for three years 2014-16.
"Constantly expanding and changing, the Reality Television Awards started a Humanitarian Award that eventually birthed the Reality TV Hall of Fame. President Donald Trump was the recipient of the "Humanitarian Award" in 2014 received on his behalf by The Apprentice & Celebrity Big Brother star Omarosa Manigault-Newman. Hall of Fame inductees also include Heidi and Spencer Pratt in 2015 and Janice Dickinson in 2016. It has re-birthed the Hall of Fame recipient in 2020, who will be named soon."
"Executive Producers Kristen Moss and Andrew Ward started the Reality Awards in 2012 to support, examine and redefine the art of reality in media by rewarding excellence, encouraging experimentation and recognizing that the public is the heart of our industry. The Reality Television Awards embrace the spirit of fun and camaraderie which is an inherent part of what makes this industry great. The RTVAs value the rich diversity of programming that puts reality on the leading edge of entertainment," says the press release. "According to The Hollywood Reporter, in 2019 more than 75% of cable TV's 25 highest rated original series were Non-Fiction shows. We're excited to give our industry something to celebrate during these uncertain times," says Moss & Ward. David S. Robert is responsible for all branding for the 7th Annual Reality TV Awards show.
Tune in to the 7th Annual Reality TV Awards Digital Show on June 24 at 7pm PST on RTVAs.com.