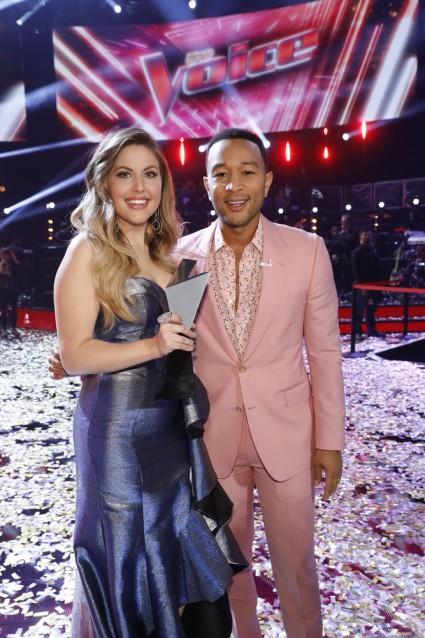 In the season 16 finale of "The Voice," 16-year-old Maelyn Jarmon was named the champion. Jarmon was among touch competition with the other Top 4 finalists - Gyth Rigdon, Dexter Roberts and Andrew Severner, all from Team Blake. Her rookie Coach John Jengend also gets his first victory in his inaugural season on the series.
Jarmon, the Frisco, Texas native currently living in New York stood out all season with her outstanding vocals as an artist who is deaf in one ear. She's a natural born talent who always love music, but at just  2 years old, she had tubes inserted into her ears to treat recurring ear infections. The tubes ultimately damaged Jarmon's eardrums and left her deaf in her right ear and with only 80% hearing in the left ear. 
On Monday night, Jarmon debuted her original single, "Wait for You," and in last night's finale episode she performed special duet with Sarah McLachlan singing "Angel."
As champion of "The Voice," Maelyn Jarmon wins the grand prize of a recording contract.
Photo by: Trae Patton/NBC