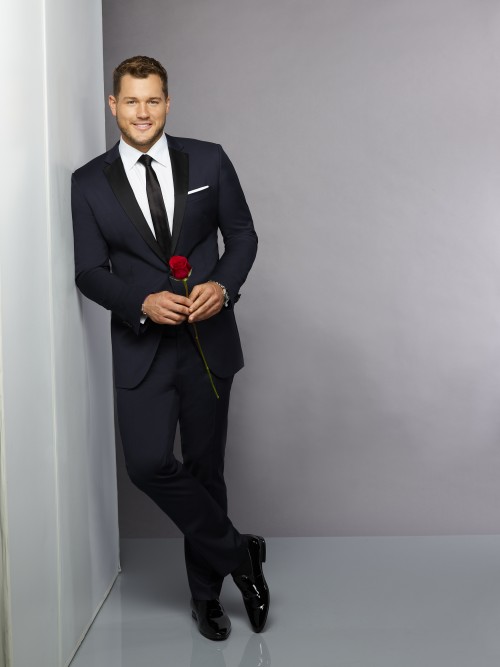 ABC's 'The Bachelor' kicks off Monday, January 7th for the 23rd season with new bachelor Colton Underwood looking for love once again. The special three-hour premiere airs live with Colton meeting the 30 bachelorettes looking to capture his heart.
The 30 women on the hunt for love with Colton this season are:
Alex B, 29, a dog rescuer from Vancouver, Canada
Alex D, 23, sloth from Boston, Massachusetts
Angelique, 28, a marketing salesperson from Hamilton, New Jersey
Annie, 23, financial associate from New York City
Bri, 24, model from Los Angeles, CA
Caelynn, 23, Miss North Carolina 2018 from Charlotte
Caitlyn, 25, realtor from Toronto, Canada
Cassie, 23, speech pathologist from Huntington Beach, CA
Catherine, 26, a DJ from Fort Lauderdale, FL
Courtney, 23, caterer from Atlanta, Georgia
Demi, 23 interior designer from Red Oak, Texas
Devin, 23, broadcast journalist from Medford, Oregon
Elyse, 31, makeup artist from Soldotna, Alaska
Erika, 25, recruiter from Encinitas, CA
Erin, 28, Cinderella from Plano, Texas
Hannah B, 23, Miss Alabama 2018 from Tuscaloosa, Alabama
Hannah G, 23, content creator from Birmingham, Alabama
Heather, 22, never been kissed from Carlsbad, CA
Adrianne "Jane," 2, social worker from West Hollywood, CA
Katie, 26, medical sales representative from Sherman Oaks, CA
Kirpa, 26, dental hygienist from Whittier, CA
Laura, 26, accountant from Dallas, Texas
Nicole, 25, social media coordinator from Miami, FL
Nina, 30, sales account manager from Raleigh, North Carolina
Onyeka, 24, IT risk consultant from Dallas, Texas
Revian, 24, nurse from Santa Monica, CA
Sydney, 27, NBA dancer from New York City
Tahzjuan, 25, business development associate from Castle Pines, CO
Tayshia, 28, phlebotomist from Corona Del Mar, CA
Tracy, 31, wardrobe stylist from Los Angeles
It all begins on Monday night, when the all-new season of "The Bachelor" premieres live at 8pm ET on ABC for a special three-hour episode with bachelor Colton Underwood.
ABC/Craig Sjodin