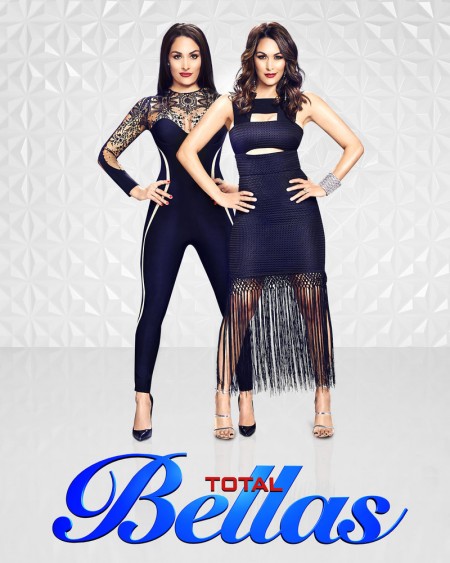 E! Entertainment announced season 4 of "Total Bellas" premieres January 13th with WWE® Superstars Nikki Bella®, Brie Bella® and Daniel Bryan®. John Cena is notably absent from the cast...tear.
"The new season of "Total Bellas" will follow Nikki Bella as she moves forward with her new life as a single woman and dips her toe back in the dating pool for the first time in almost a decade, allowing Brie to play matchmaker and set her up on dates," say the E! press release.
Nikki sticks around in San Diego to stay near Brie while they train for WWE's first-ever all women's pay-per-view event, Evolution. Brie and Bryan also discuss expanding their family, but with the recent return to the ring Brie has reservations.
The Bella Twins and their family never disappoint with entertainment. Don't miss the all new season 4 of "Total Bellas" premiering Sunday, January 13 at 9pm ET on E!.
Photo by: E!