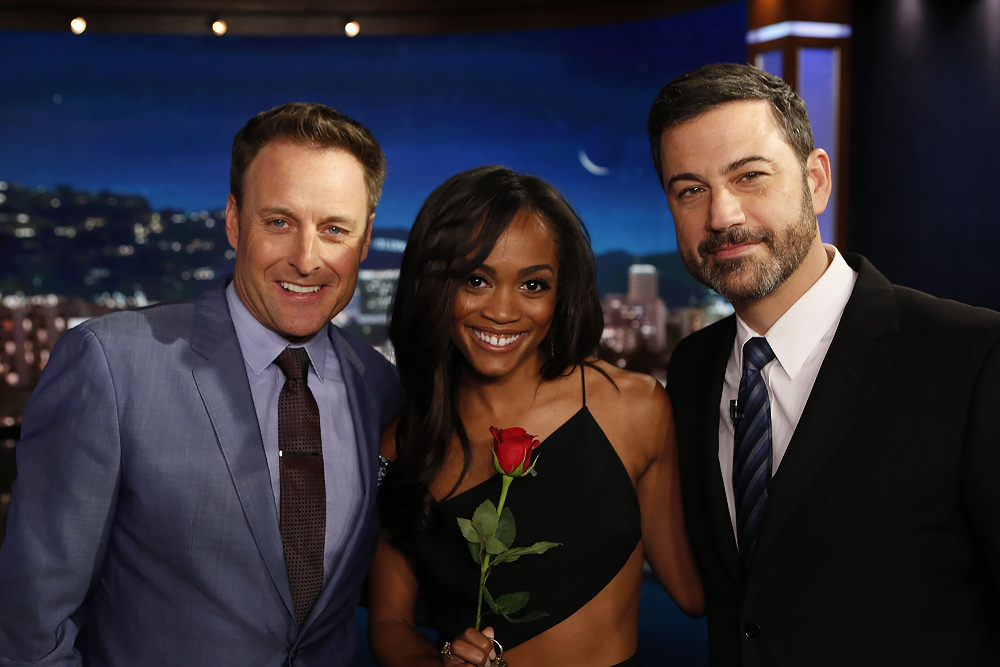 ABC has named Rachel Lindsay as the next woman to command the rose ceremony in the 13th season of "The Bachelorette." A fan favorite in season 21 of "The Bachelor" with Nick Viall, Lindsay captivated Bachelor Nation with her beauty, wit and charm.
Rachel receive Nick's first impression rose with her gorgeous smile and laid-back southern charm, and ultimately the bright and beautiful attorney from Dallas also won the hearts of viewers.
"On her first one-on- one date with Nick, Rachel danced through the streets of New Orleans, then danced her way into his heart. Week after week, viewers watched as the initially reticent Rachel opened up more and more. In the end, she finally found the courage to confess her deepest feelings to Nick, only to be left broken-hearted," says the ABC press release.
The surprise announcement was made on Monday night on ABC's "Jimmy Kimmel Live." "The Bachelorette" season 13 with Rachel Lindsay premieres on Monday, May 22 at 9 pm ET on ABC. To be honest, Nick has been mostly a snooze-fest, so we're looking forward to a new season with Rachel Lindsay!
Photo credit: ABC/Randy Holmes