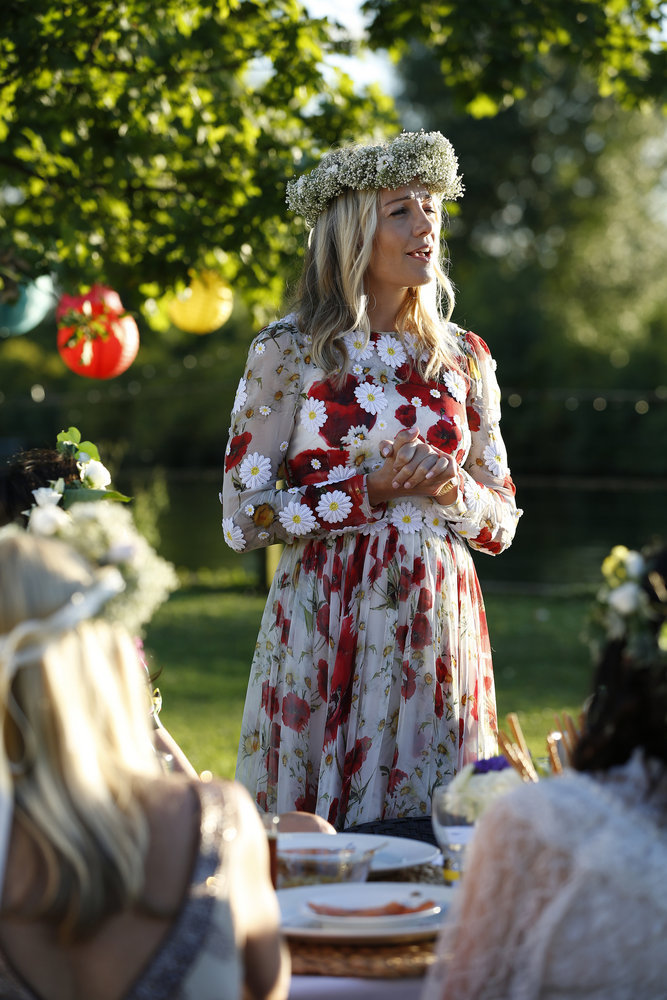 Caroline F. is celebrating Midsummer for the first time since she was 10 years old, when her mother passed. The afternoon will consist of sunshine, flower head wreaths, Caroline F.'s wonderful homemade food, and grilling breaddicks... er... breadsticks. For some reason the other women are appalled at the traditions and are grateful that they are alone on an island (Raven's Ait Island) as not to be seen. But why?? It's adorable AF and very organic and sweet.

Adela's children are 16 & 13 years old. In England any child over age 12 can make their own decisions on who they would rather live with should their parents divorce. Unfortunately for Adela her children have chosen their father. Since they are old enough to decide she has withdrawn her request from the courts for custody. Maybe her conversation with Caroline S. about saving money instead of fighting so hard made sense? It makes it seem as though her participation in the show is to prove her sobriety so that her children will come back. Every scene is her refusing alcohol while the other Ladies get smashed, and every personal interview is her talking about her struggles with addiction and her love for her children. Could be a smart move.

But, Caroline S. still can't get over Adela's harsh tongue from the past. In the grand scheme of things, Adela can't care any longer. Her problems are so much more intense than Caroline S.'s. Adela finally tells Caroline how it is. While Caroline may not agree with all of Adela's decisions about her children, Adela can say the same about Caroline. Specifically the fact that Caroline is constantly leaving her children to live her own life selfishly while Adela is begging for her children to come back. As quickly as it started, it is finished. All kiss and make up and move on. Ah, British relationships.
Photo by: Tristan Fewings/Bravo