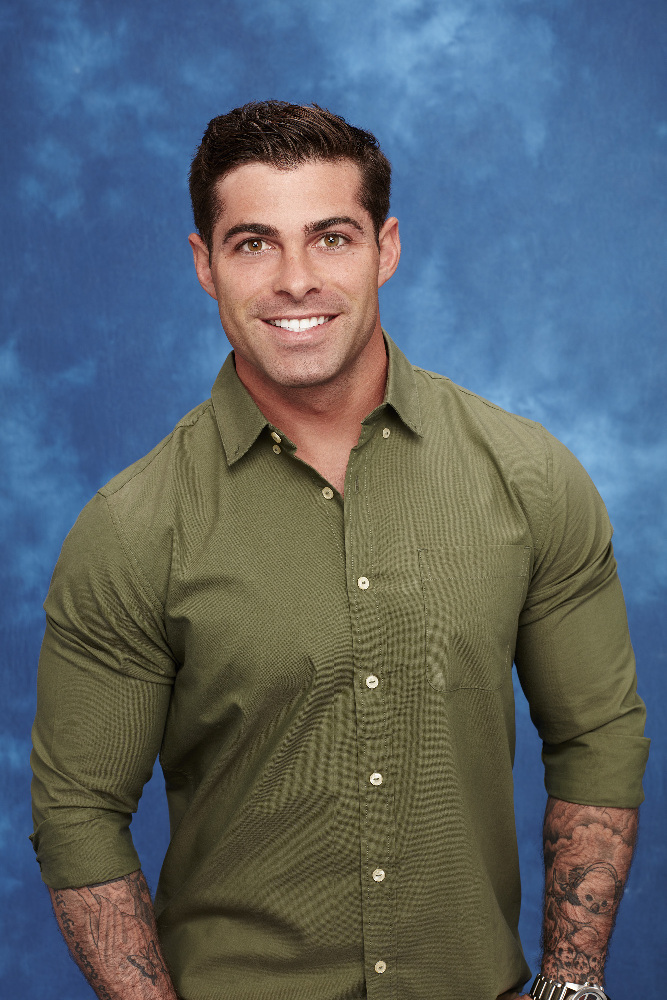 The American hero, U.S. Marine Alex Wyotkiw, became the Bachelor hero in a dramatic two-on-one date with Bachelorette JoJo. Mission accomplished for Alex when JoJo sent Chad packing based on his record of threatened violence toward her other suitors. In an interview following Tuesday night's episode, Alex shares the scoop on Chad's behavior and how his relationship is with JoJo now.
Life for the bachelors at the house hasn't been all meat plates and pull-ups with protein and supplement-weighted suitcases. Oh wait... yes it has. Alex says he has no concern Chad confronting him after the show explaining, "I would say that Chad is a Chihuahua. He's all bark," he adds, "He never did anything physical because he wasn't going to do anything physical. He just liked to threaten people."
On the date before JoJo gave Alex the rose, Alex says, "I felt like he was losing it...like he was becoming unstable and saying weird things to me," he added, "It was like he was unraveling. So, yes, it was pretty intense."
When asked if the show's producers would ever have to intervene on Chad's behavior, Alex say, "I never though that the producers were going to jump in...If would have attacked the, we all have each other's back."
IF we see Chad at the "Men Tell All" chances are Chad won't have any regrets or apologies. Alex said, "I think he doesn't care...I don't think he will own any of it. He thinks he's right."
Having some one-on-one time with JoJo on their date after Chad left
After everything they've gone through, Alex says, "Absolutely she's worth it. She [JoJo] proved it to me last night that she was there for the right reasons.
"The Bachelorette" returns on Monday June 20, and picks up where Chad returns to the house knocking on the door. Alex was still with JoJo during that time so was unaware, but the thought was on his mind that night. "I thought about it. I was like, man, what if this guys actually comes to break up me and Jojo here and fortunately he didn't."
Photo by: ABC/Craig Sjodin