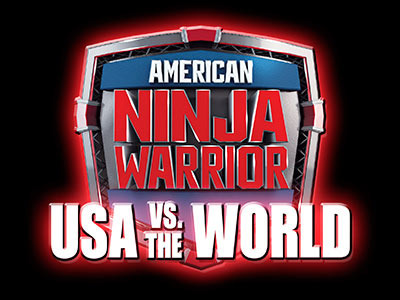 NBC presents it's 3rd Annual high-stake international competition "American Ninja Warrior: USA vs. the World," this Sunday where ninja athletes from all over the world will compete in teams of five.
Team USA features "American Ninja Warrior" winner, Isaac Caldiero, and runner-up Geoff Britten, joined by successful veteran ninja competitors Kevin Bull, Drew Drechsel, Ian Dory and Joe Moravsky.
Team Japan features some new and some veteran competitors, Ryo Matachi and Yusuke Morimoto, who both competed in the international special last year. Also on Team japan are Kenji Takahashi, Masashi Hioko and Tomohiro Kawaguchi.
Team Europe, the reigning champions, have 3 returning athletes, Sean McColl of France, Italy's Stefano Ghisolfi, and England's Tim Shieff. The two new members of Team Europe are Tim Champion and Alexander Mars who won Sweden's "Ninja Warrior."
Team USA are certainly looking to reclaim the world ninja title after their shocking loss to Europe last year. Don't miss the three-hour special "American Ninja Warrior: USA vs. the World," Sunday, January 31st at 8 pm ET on NBC.
Photo credit: NBC