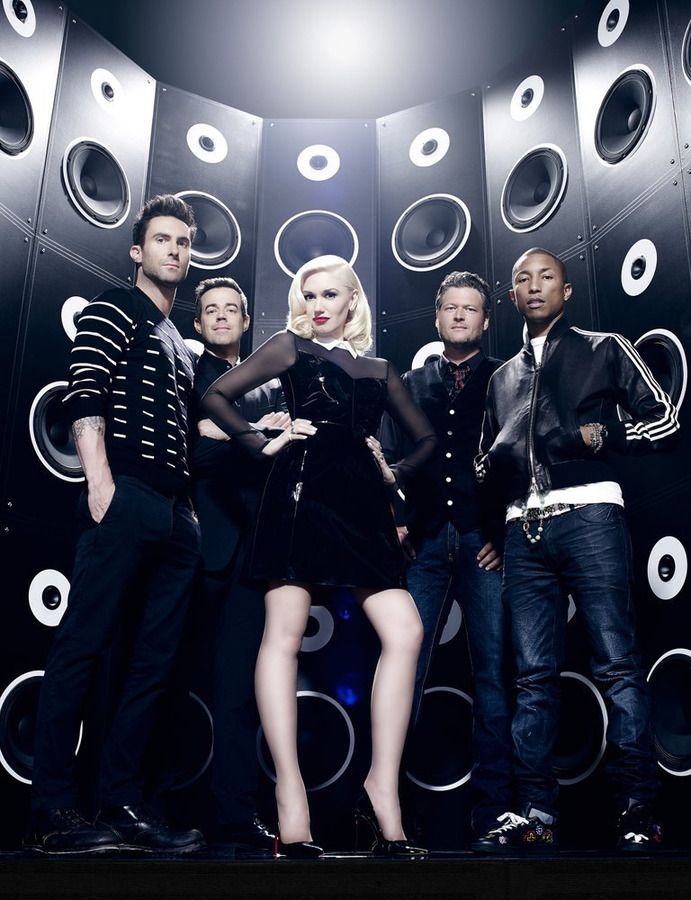 by Jessica Blackwell
The Voice returned for its ninth season and as we've come to expect from the talent show, there was a coach switch-a-roo. Christina is taking a break for a season (forever?) and Coach Gwen is back to balance out all the testosterone.
The second round of blind auditions revealed some new fresh talent. First up was a man with a unique country style voice who called himself 'Blind Joe'. Adam, ever desperate to snatch a country star from Blake tried, but lost when he was added to Team Blake.
Next up was Ivonne Acero, affectionately known as "Cantalope Girl" who learned a hard life lesson while on the Voice stage.  She tried out during a previous season, but no one turned their chairs.  Blake regretted not turning his chair immediately after and promised he would if she came back, but he didn't turn this time either! She sang her heart out, winning the attention of two coaches but not his! When she called him on it, he taught the 17 year old girl a lesson about men. "Men lie", he said. She chose Pharrell as her coach, obviously not concerned about him lying to her. Maybe it's because he looks like a boy, LOLz.
A radio personality with a big voice looking to change industries won over Adam. Her voice was so big and powerful that the coaches were scared to add her to their team. I have a feeling Adam is going to go to the end with this one. Blake snagged his typical blond young beauty in Emily Roberts, a young girl with an old soul who sang "I Hope You Dance". She and Blake will get along famously because she listens to classic Country.
Stunner Ellie Lawrence who was looking to step out of her brother's shadow wowed the judges with an awesome version of "We Don't Have to Take Our Clothes Off". She's from the south and grew up on country music, but sings Rock n Roll. I'd say she certainly carved her own path. She wanted Gwen from the start and got her wish - they're a perfect match.
Closing out the night was James Dupre, another country singer who did "Let Her Cry". He earned a four chair turn around; his voice was so smooth that he gave Darius Rucker a run for his money. He's the type of artist that is almost no fun to coach because he's just that good. I thought for sure he'd be joining the country team, opps I mean Team Blake, but he chose Adam! Adam finally one an artist from Blake, and a damn good one too.
Stay tuned for the next round of blinds!
The Voice airs Mondays and Tuesdays at 8pm EST on NBC.
(Image Courtesy of NBC)