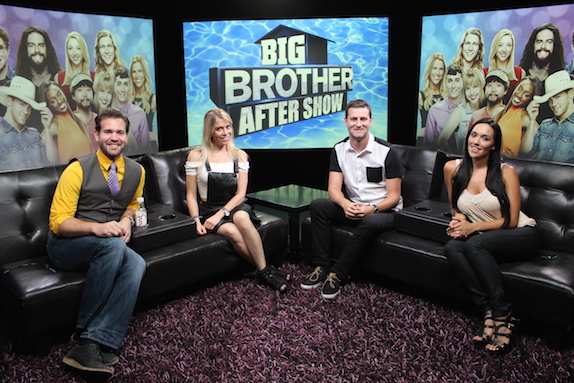 theStream.tv Fan Show network presents Big Brother 17 After Show with Kevin Zelman, Ashley Iocco (BB14), Jen Johnson (BB8) and Ryan Hooks.
The winner of BB15, Andy Herren, joined the hosts to talk all about Big Brother 17 and what might happen during its final week. We talked about Vanessa winning HOH and nominating Steve and JohnnyMac. Johnny ended up winning the Power of Veto and took himself off the block.. phew! Austin and Steve remain on the bloc... JohnnyMac evicts Austin and Liz evicts Steve which results in a tie. Vanessa has the deciding vote and she evicts Austin, which for him was a complete blind side, and he was pissed! Steve won the next HOH and nominated JohnnyMac and Vanessa. But as only Vanessa could, she won the Power of Veto and took herself off the block, which leaves Liz and JohnnyMac on the block. With Vanessa casting the only vote, she chose to evict JohnnyMac. 
Next week is the finale of Big Brother 17, Vanessa, Steve and Liz are the only houseguests that remain! Make sure to tune into theStream.tv's Big Brother 17 after show at a special time, THURSDAY at 11am!