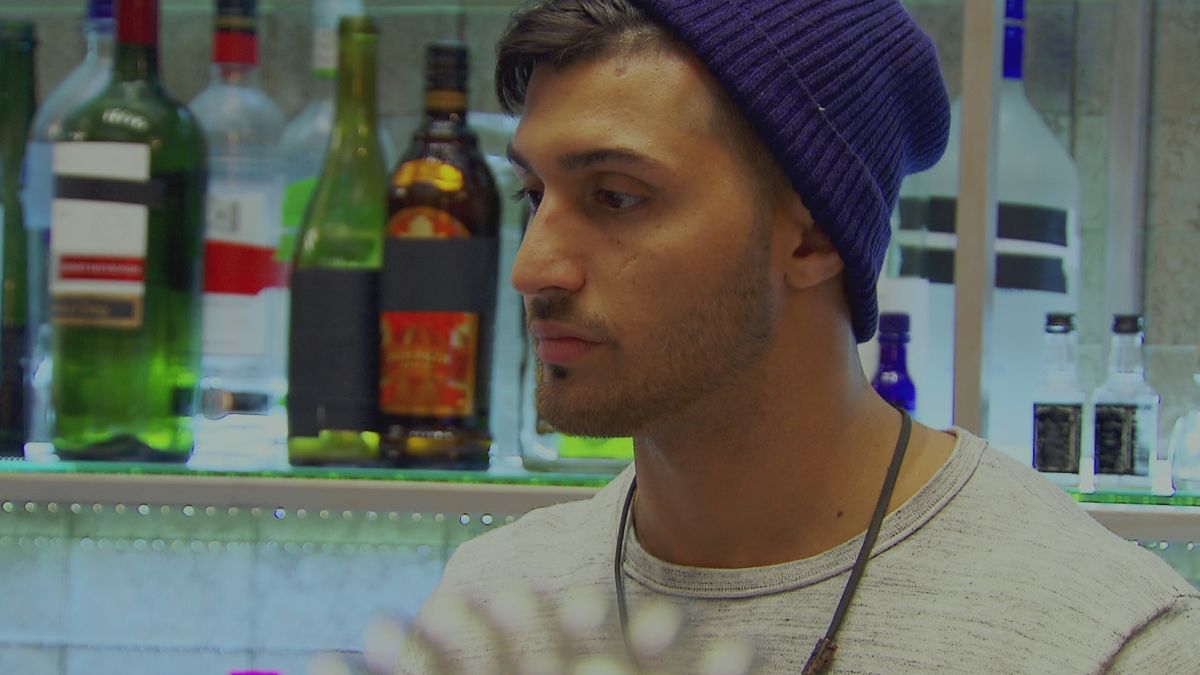 By Ashley Thompson
Bruno is not happy his brother is in town and the tension is high. Briah and Bruno haven't spoken in over 3 years... over a can of tuna fish. Briah apparently told Bruno he wished he would have died after being hit by a car. Harsh, bro. But he's here now and apologizing. Although neither feel like they need to make up for lost time, they are willing to give each other another chance (Bruno isn't a fan of emotions, however). How long can the peace last when you're known for your temper? When the producers ask about his anger he divulges that it stems from his childhood. His father didn't tell him he loved him like he did the siblings and thats where his pent up aggression comes from.
Briah isn't the only brother in town, Tony's brother, Shane, is here, too. Not as a skeleton. Since both brothers are gay, and flirting, will they hook up? Hopefully not according to Bruno because he's still not sure how he feels about his bother's sexuality. Ultimately the answer is yes.
When Bruno calls his mother he learns that his grandfather has passed away. Instead of letting the roommates comfort him he tells his brother not to tell anyone. A recipe for disaster because his overflow of emotion has to come out eventually. It's Violetta's birthday and her friends have driven 19 hours from Florida to celebrate. A birthday girl's dream of a booze cruise lets the alcohol flow and here comes Bruno and his wrecking ball. He screams at Sylvia and jumps out of the moving van. Nicole jumps out after him and they go off running to rid themselves of the cameras. What would he do without Nicole? His new bond with his brother may not be a good thing. Brian immediately starts bagging on Tony about his comment regarding putting Bruno in his place if given the chance. He was speaking on behalf of the woman Bruno just berated. Time to drink.
Photo credit: MTV