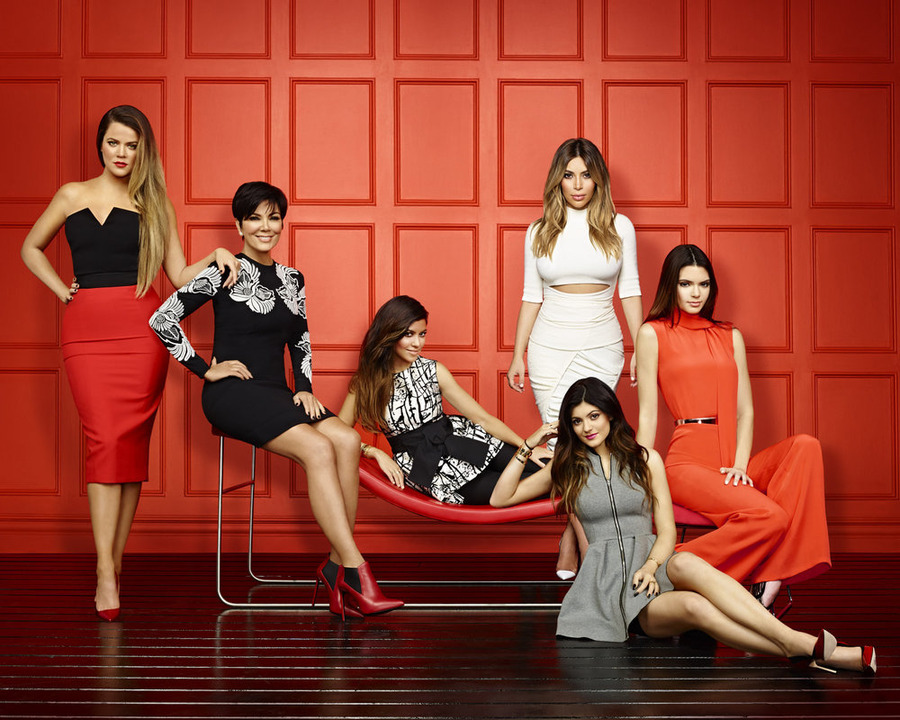 The reality TV royal family, Keeping Up with the Kardashians, return to E! for a new season of March 15th. We have a lot of expecations for the upcoming season with the recent headlines from the family. "Bonds are tested as the family navigates changing relationships, now that Kris and Bruce have finalized their divorce," according to E!.
Kim would like to have a second child and learns that it is more difficult than expected. Kim is still living with Kris, and we'll see tensions rise in their close quarters. Kim also finds herself in conflict with Kourtney over her video game.
Of course there are fun times to be had for the family, as well as big business and career happenings, such as Kendall modeling in Paris Fashion Week.
Kourtney, Khloe and Kim are all in the process of moving into new homes nearby mom-ager, Kris. On the personal side of things, we're wondering how the family will deal with the recent exposure of Bruce transitioning into a woman. It explains why "Kylie is eager to get her vibrant mother back on the dating scene," according to E!.
The Keeping Up with the Kardashians season premiere airs on Sundy, March 15 at 9pm ET on E!.