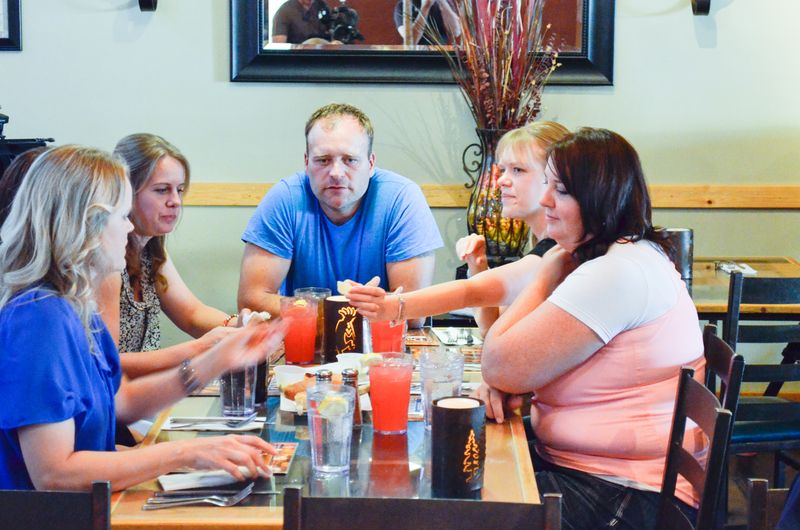 Business is good Patriarch Brady Williams and he wants his wives to have to option to not work. They discuss their double dates which Paulie and Rosemary really enjoyed. It's not a double date, but a triple date. Not a triple date it's a Two-for date. Two for 1, exactly. The threesome date is off the table. The next two-for date is TDB.
Brady's second wife, Robyn, expressed her feelings of being isolated since they left the religious group they were a part of, and misses having a social life, so she wants to invite friends and family to their 4th of July celebration. But because they left their religious group, they're afraid some of their families will decline on the RSVP. It's not just Robyn, the other wives are facing the same estranged relationships with their families.
Brady and Rhonda have a heath scare with their 3-year-old son Nik who is running a fever. Rhonda's fear is the possibility of juvenile, which runs in her family. Because of her job, Rhonda isn't able to take Nik to the doctor so Brady steps up and takes him because they don't want to take any risks. If only he can figure out how to get Nik into his car seat. The doctor calls with good news and Nik's blood test came back normal and clear for diabetes. Upon this health scare, Rhonda decides to quit her job and stay home with the kinds.
The wives meet to determine who goes on the next 2-for date. Nonie and Robyn are drawn for the date. It's like an episode of the Bachelor. Does that mean Robyn gets the one-on-one? The date was supposed to be horseback riding, but because Nonie is trying to get pregnant, Brady decides zip lining is a better-suited activity.
Awaiting the arrival of guests on the 4th of July, the wives had only non-committal RSVP's so they weren't sure if any of their families would arrive. To their surprise, Robyn's sister, her children, and her mom showed up to the party, along with some of Rhonda's family, and Paulie's sister arrived with her kids. It turned out to be a big family party.  
Photo credit: TLC