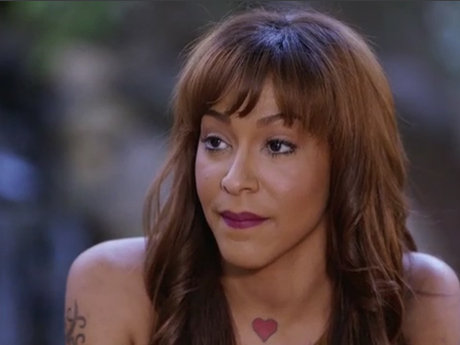 By Joy Morris
Well Love N Hip Hop ATL brought it back again! If you ever felt that trust is a factor in your relationship..your not alone! This weeks episode was all about some trust issues. The girls feel their guys let them down. Some of the guys came clean..like Niko with the lipstick on his shirt..oh yeah..and INSIDE his shirt! Others denied everything! Stevie J was real good at that one as well! He told Josseline that the pictures in his phone were only of her. Yeah right! Josseline knew better than that!
Speaking of photos..Benzino was real upset because his "beef cake" was shot and then photo shopped to look small! Yeah, I don't know of a man who would be happy about that one! Stevie J found it funny though.
When it comes to the men's side of things..Kirk got an eye opener about how Rasheeda really is a great asset to have around! He realized just how much work Rasheeda does on a day to day basis. He even went as far as to invite her mother over a.k.a. "monster in law" (his exact words) which ended up in disaster! Kirk was irritated when Shirley opened her mouth and when she continued to kiss his child on the lips. So irritated in fact that he spilled the beans on his little DNA secret! Making Shirley upset.
Niko on the other hand found out that he was now going to be homeless..well maybe not homeless but he was kicked out of Mimi's house! She was tired of the trust issues and so she kicked him out. Before she could allow Niko to drive away, she asked him once more if he leaked the sex tape..well what other answer did you expect from this dude?! Of course he said NO! We all know that's a lie!
So if you ever had issues with men, trust or both..your not alone! These women have something in common with all of you. Watch how these women handle their men..because maybe..just maybe..we can learn a thing or two from them!
Yeah sometimes this show could teach us women a thing or two about how to handle our clowns..I mean men! LOL! I'm not too proud to say that.
Don't forget to check back next week for even more gossip and drama from your girl..
Joy Morris! See you then!
Photo courtesy of VH1