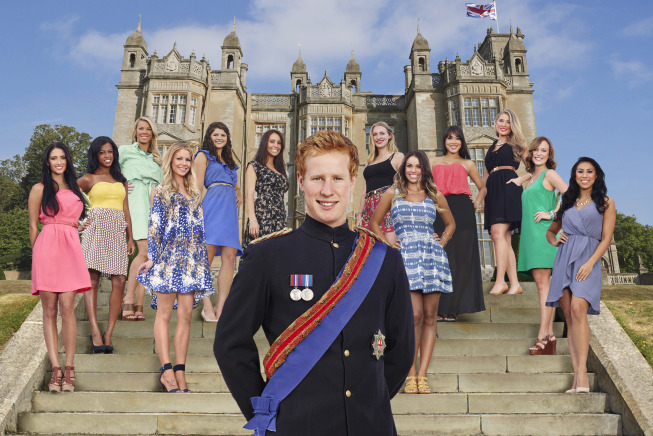 By Ashley Thompson
According to Matt Hicks' twitter account (@iammatthicks), you know who I'm talking about... Price Harry lookalike, Not Prince Harry... Fox has cancelled the reality dating show I Wanna Marry 'Harry' after only four episodes. The remaining episodes will be available online for all you guilty pleasure addicts.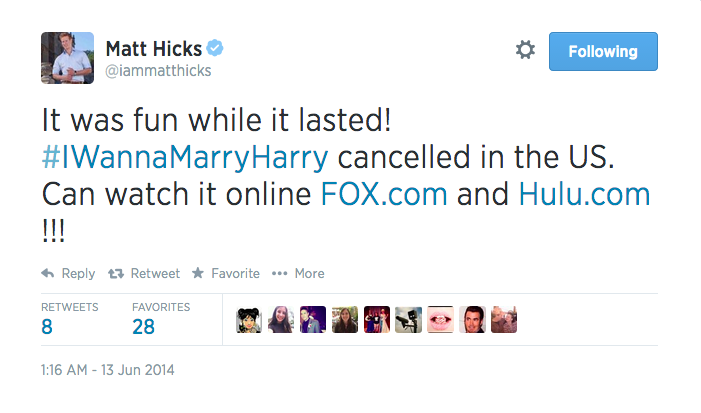 The show was bought from a London company, produced by ZigZag, in a deal worth $15million and premiered a week earlier than originally scheduled. Even though the premier received a modest audience of 1.9 million in the 18-49 age demographic, it steadily decreased down to below 1 million in the preceding weeks, making it the lowest show on the Big Four networks. Fox has yet to make a cancellation announcement but the remaining four episodes can be found online only.
I suppose American audiences weren't as gullible as tv execs hoped and the ruse was just too unbelievable. It's not difficult to be repulsed by a the myriad of ditzy girls vying for royal affection no matter how shiny their hair. If there had been any substance to the women, maybe 'Harry' would have fared a little better. How much longer could we watch Not Prince Harry dance around the girls' probing questions? A better question, how much longer could we watch pitiful Kelley torment herself in jealousy and fear? The poor girl must still be reeling over the whole show even now.
So what shall happen to the desperate girls now? Will their fifteen minutes of fame be the same streamed online? You can find out for yourself at fox.com or Hulu.
Above photo courtesy of FOX