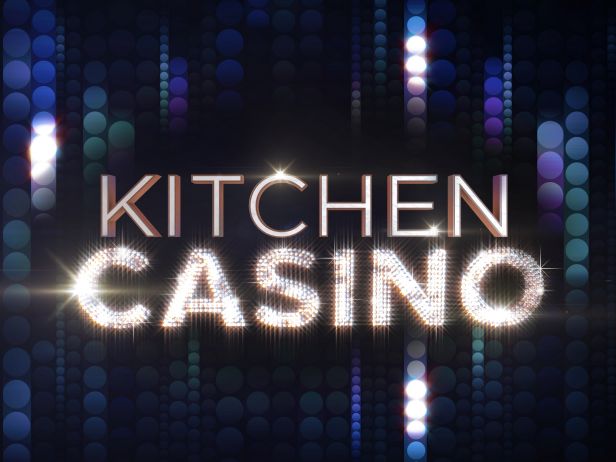 By Ashley Thompson
Round 1: Chef Slots - 30 min. - French pizza party with watermelon.
Watermelon seems to be the trickiest part for the contestants, even though two are French trained.
Chef Misha makes a watermelon and garbanzo crostini with brie cream. Chef Danielle goes with a tart flambe with pickled watermelon rind and watermelon and pistachio salad while Chef Matthew goes for duck breast calzone with provencal tomato sauce. Chef Lindsey decides on a brie and chocolate croissant pizza with watermelon reduction.
With another spin of the wheel the contestants now have to include a spicy green and crunchy ingredient. Jalapeño, right? But, wait... that's not considered French is it? And Chef Lindsey is making a dessert, whatever shall she do? Candied jalapeño, of course. Does Chef Misha's spiced fennel count if he has to spice it? Way to throw a curve, Bill. The first chef to go bust with a score of 3 out of 10 is Lindsey, a 27 year old contemporary American chef from Washington DC.
Round 2: Chef Roulette - 40 min. - assigned protein is scallops with 3 rotations of the table... and they have to shuck their own (lucky lady Danielle gets to shuck twice)! Lovely.
Chef Misha starts off by attempting a scallop ceviche with pistachio gazpacho and fried potatoes but ends with Danielle's fried risotto balls. Chef Danielle starts off with a cauliflower risotto with fennel-crusted scallops but ends with Matthew's scallop and potato mash and Chef Matthew begins a pan seared scallop with cream sauce but ends with Misha's scallops and chorizo stew. Very innovative, guys! But another chef goes bust. This time it's Chef Matthew (with a score of 3 out of 10) a 39 year old classic American chef from NYC.
Round 3: Chef Poker - 30 min. - 3 card ingredients are: puff pastry, maraschino cherries, and chicken livers.
Misha is dealt two cards, breakfast sausage and sweet potatoes. He decides to draw and discards the breakfast sausage to be replaced with bamboo shoots. We should mention now that Chef Misha does not know what bamboo shoots are. Should be interesting. He makes a chicken liver and pine nut puree with fried puff pastry.
Chef Danielle is dealt two cards, lump crab meat and lavender. She decides to draw and discards the crab meat to be replaced with donuts. Yummy! She decides to make a chicken liver strudel with citrus salad and donut croutons. The last person to go bust tonight with a score of 4 out of 10 is Chef Misha, a 31 year old Mediterranean cuisine chef from NYC.
Round 4:** High Rollers Wheel**
Chef Danielle, a 24 year old (7 month pregnant) French chef from NYC now has a chance to walk away with her $6,000 winning (based on her last score of 6 out of 10) or take a chance on the high rollers wheel. She decides to chance it and rolls... and rolls a JACKPOT!!!!! Chef Danielle and her unborn child walk away with $18,000!!! Congrats, Danielle!
Photo courtesy of Food Network