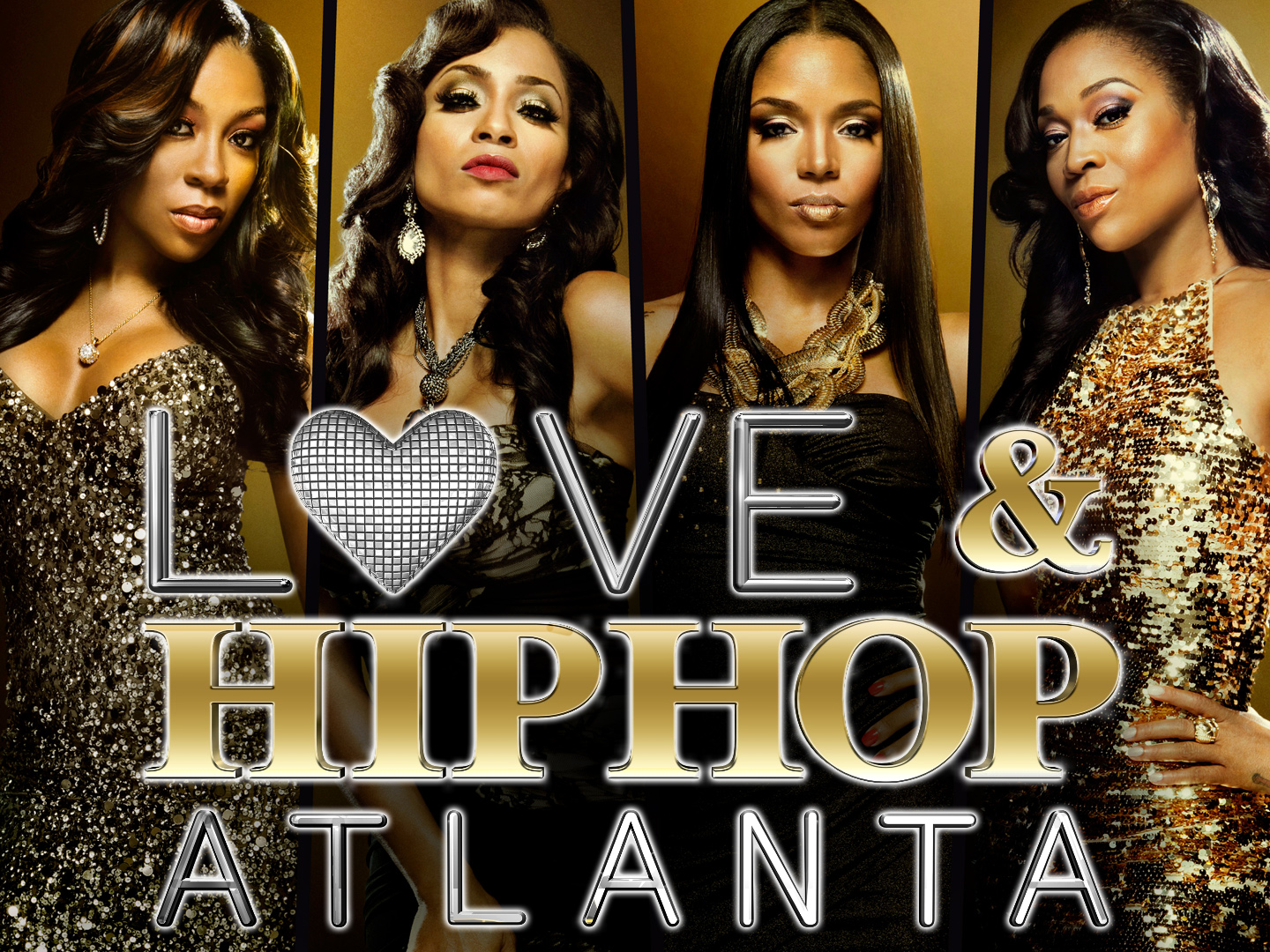 By Joy Morris
This week on Love N Hip Hop Atlanta, there were more verbal accusations being thrown around, men dipping out on their girls and business deals being done over a few drinks than we've seen thus far. So let me get right to it!
With the shady things that have been going on with many of the men behind closed doors, who would have thought to make sense of Young Joc getting all upset with Karlie over a minor flirtation that he walked in on with her and Jeramiah? The one thing that I don't understand however, is why Karlie would throw herself at Young Joc and beg him to stay with her while she promises him nightly sex and shows her finger sucking skills with major PDA in the resturant? You are a gorgeous woman girl! So to lower your standards to "keep" a man is well....just beneath you.
Things start heating back up again with these two and Young Joc takes Karlie to look at a new home only to ask Khadiyah to show the home. Yeah, you guessed it...something is not right here! Just as we were able to figure this out,so did Karlie. She knew something was up and so she confronted the issue head on by asking Khadiyah if she was screwing her man. We all expected a nasty and yet catty answer from this girl though! Her response "the only thing that I'm doing every night is your man." She's got an A _ _ kicking coming in the near future by Karlie!
We also see that Kirk has his mind on a young "tenderoni" named Jasmine. This girl doesn't even have any nanny skills and yet he's wanting to hire her for his open "nanny position!" There's something that Kirk wants open but it's definitely NOT a position as his nanny! His friends were even calling BS on this one too! Rasheeda wasn't hearing any of that though. So looks like she's got the right vibe on what's about to go down here(or who's about to go down here)!
With all the men acting up and the women calling them out on it there was also some love in the air as well. Even though Bambi had a miscarriage, Mamma D stepped it up by going over to her home and being there for her. But in true Mamma D fashion, she was able to spin it all in her direction to make it all about her.
Although Deb Atney and Tammie never seem to get along in the beginning, they have found a way to come together in this episode. Here's to hoping that the bond they just formed lasts!
And with love, comes business deals. After Stevie J "Sleezo" and Bezino meet up to talk, they make an arrangement to bring Stevie J on as a business partner with their magazine, Hip Hop Weekly. However, in true true Stevie J style, he decides that the very next issue will have his "wife" Josselyn on the cover. Even though Stevie J and Josselyn's professional lives are ramping up they don't seem to realize that burning bridges in this industry is NOT what you want to do!
Josselyn didn't have the true strength to fire Dawn to her face. Instead she sends Stevie J to do her dirty work. Their friend/publicist/manager or whatever they call her, Dawn was the one person who was there for them through it all and now they turn their backs on her? Dawn won't take it lying down though! She decides it's best to uncover all of their lies on national tv! Oh yes! If you didn't catch this episode let me give you the low down dirty details, per Dawn's statements, of Stevie J and Josselyn that she exposed on tonights show:
Josselyn ended up being evicted from her past place of living which in return gave her bad credit. Josselyn needed a new place to live and found an apartment. Once she realized she didn't have the credit she needed to secure the digs, she decided that it would be best to reach out to her friend, aka Dawn (at that time) and ask for her help.
Stevie J used the magazine that he's a part of to place an article in it about he and Josselyn getting married. The only problem was...they never truly got married! No legit marriage certificate was ever seen! So that is what we call in this industry a "publicity stunt."
Lastly, the house that Josselyn and Stevie J live in presently, oh and let's not forget the cars they drive as well, are ALL rented! Yes they don't own any of that!
Can't really brag about things you don't truly own right? Wrong! They do that anyway! What they were not counting on though was for Dawn to expose them on a national level! You see this is why you follow the rule of thumb: don't jerk around the person whom you call a friend (and who knows everything about you..both) or you WILL be blasted!
See you just thought that there was drama in your life! Oh no! All of these couples have more drama than we could ever create. So make sure you check in again next week for more drama.
Photo courtesy of VH1