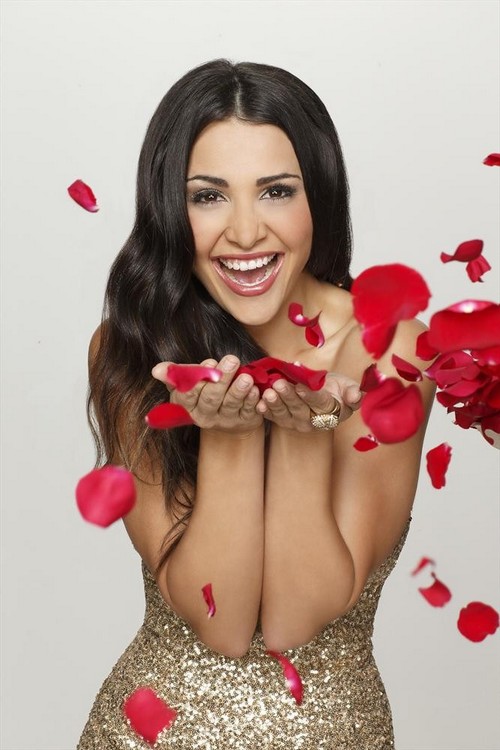 Tonight in The Bachelorette Premiere Andi Dorfman is going through something no Bachelorette in history has experienced. Never have the producers, cast or crew had to deal with the death of a fellow contestant or suitor in Andi's case. Last month, one of Andi's 25 bachelors, Eric Hill, died tragically in a paragliding accident. "I mean, it's a lot of mix emotions and I think we're all trying to figure out how we handle this.  This is obviously something that's never come up. You know, you can imagine how much shock and devastation everyone felt," Andi tells us.

It's unlike anything else that has happened on any reality TV show, and it's a devastating loss for all involved. "We heard the news, and it was just crushing. It's devastating anytime you lose somebody that you know, and he became a part of our family. You know, everyone thinks that we go through this cast and season and nobody knows each other and we really do become a family."

Anyone fans of The Bachelor/ The Bachelorette knows how exclusive and close this group really is. "We lost a family member and it's been hard and it was hard on everybody.  You know, I think we are holding on to the legacy of Eric. He really did live life to the fullest and that's something that every single person, cast, crew, production, you know, myself included will take away from Eric and his experience with them," Andi adds.

The Season Premier tonight will be slightly somber seeing the handsome Eric Hill step out of the limousine to pursue Andi, but will the rest of the season have a morbid feeling? Andi says, "I know that we're all kind of wondering how to play this out." This season of The Bachelorette has been dedicated to Eric, and Andi explains, "I know that our number goal and our number one priority is absolutely to respect Eric and to honor his legacy."
Photo courtesy of ABC