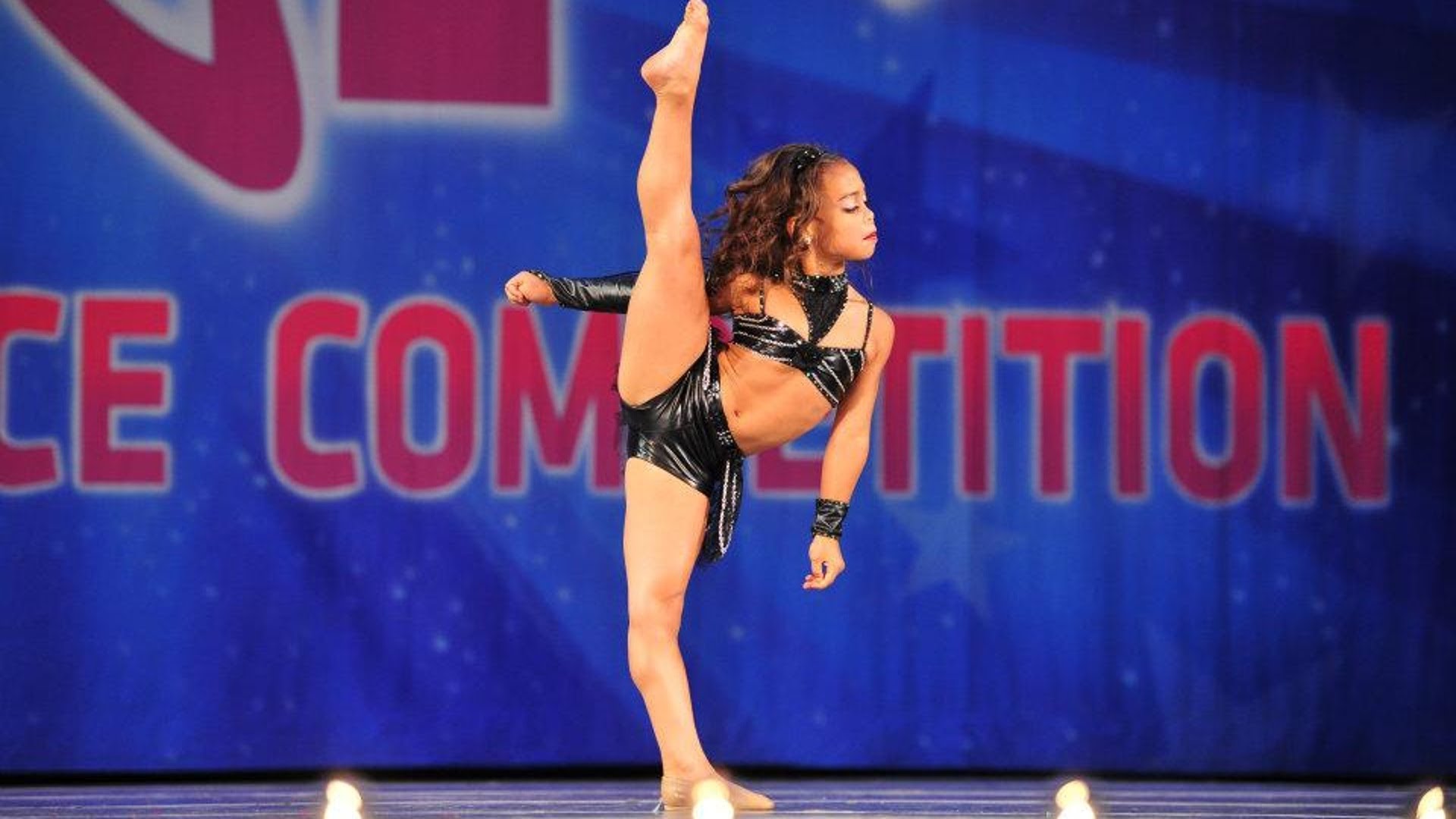 Asia Monet Ray has had the kind of career most of us only ever dream about and she's not even hit double digits. She first came to our attention on both Dance Moms and Abby's Ultimate Dance Competition and what stood out most of all is just how mature a dancer this girl is. It's something that certainly has her standing out amongst the pack but has also earned her a fair share of haters along the way, with people saying she is too young to dance so "provocatively". 
But let's be real, you don't have to travel far through the millions of home made youtube videos to see she is just like any other little girl emulating the endless number of female superstars leading the way in "provocative" dancing including the smooth moves of Gaga, Perry, Rhianna, Minaj and, god help us, will she ever retire Madonna? The only difference between her and all the other little girls is this one is obscenely talented, superbly dedicated and professional beyond her years, garnering even more "hatred" amongst her peers because of it, which anyone with half a brain can see is simple jealousy. This girl has "it" factor in abundance and everyone wishes they could have half the opportunities afforded to her, myself included.
There is NO doubt this girl is going to be the next biggest huge helluva supernova in entertainment, and having been coached by the toughest trainer in show business, Abby Lee Miller, she is more than prepared for whatever direction she decides to go in and hopefully she won't head the way of other child stars like Lindsay Lohan and Amanda Bynes but instead I hope we see her have a career just like the hero she wishes to be most like - to be the next Beyonce.
Asia's next foray into entertainment will see her star in her own Lifetime reality show, Raising Asia, and like the consummate professional she is, she even managed to slip a plug in during the quick interview we caught backstage late at night in between her dazzling dance numbers she performed on a school night at the Reality Wanted TV Awards where she was by far the stand out star of the night (we had to join a queue to interview her).
Her biggest challenge will be making the cross over into singing. So far, she has had a dream run, as dancing obviously came naturally to her, but becoming one of the "Dream Girls" is no dream gig and it will take years of lessons, rehearsals, practice, devotion and dedication in honing her voice and developing the art of singing coupled with the careful balance and management of ego and life education to ensure that she grows into each stage of her career when she is ready and able to weather the inevitable storms that will come and go with it.
I have no doubts she will do all that she says she will and so much more. This girl may just be the modern day Shirley Temple. Her mother is there by her side, firmly implanting a solid work ethic and empowering her with anti bullying messages, reminding her to be strong and to ignore the haters, picking her up when she falls down and pointing her in what seems to be the right direction so far because how many of us can boast such a resume before we turned ten years old? I was living in Outback Australia chasing pigs and playing in the mud at that age wondering how in the heck I could be famous let alone actually making it happen. Even if she does nothing else she can safely say she made it. 
I wish her nothing but the best of everything. Check out her brand new show on Lifetime sometime in July and remember, as Asia Monet Ray says, "Haters are motivators!" Gotta love this girl!
- Ajay Rochester is former host of The Biggest Loser Australia and creator of The KaPOWies -the first ever anti bullying awards launching 2015
http://www.findingmymojo.com 
Check out our interview with Asia Money Ray at The reality Wanted TV Awards in Hollywood, California