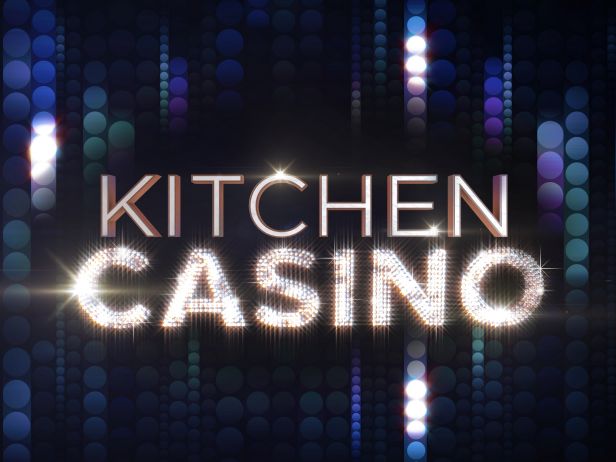 By Ashley Thompson
Round 1: Chef Slots - 30 min. - Thai carnival using pork

Chef Jeanine makes a spicy stuffed wonton, Chef Lisa makes coconut crusted tenderloin with a curry veggie noodle with pineapple, and Chef Jonathan makes a curry bacon wrapped skewer with pickled vegetable slaw. Host Bill Rancic pulls the slot machine once more to reveal the mandatory ingredient to add to the dishes... "sweet, brown, dry". Jeanine uses lady fingers as her ingredient (brown? really?), Daniel goes for cocoa powder, Lisa goes for brown sugar dusted wontons, and Jonathan adds brown sugar, as well. The first chef to go bust tonight is Chef Daniel, an executive chef in NYC who does experimental global cuisine as his specialty. The judges send him home with a score of 4 out of 10 for his undercooked thai-basil stuffed pork chop.
Round 2: Chef Roulette - 40 min. - Assigned protein is venison with 3 rotations of the table.

Chef Jonathan starts with a latin venison with with cocoa chipotle puree but ends with Lisa's chutney, making it a polenta-crusted venison with fig quinoa and apple puree. Chef Jeanine starts a pan-seared pistachio-encrusted venison tenderloin, potato galette but ends with Jonathan's cocoa chipotle and makes it into a southwest venison with cocoa-poblano sauce and polenta. The second chef to go home tonight is Chef Lisa, a restaurant owner from Delaware who specializes in Italian cuisine, with a score of 4 out of 10. She started with an Italian venison with dried fruit chutney but couldn't make much out of Jeanine's pistachio venison by making it a pistachio-crusted medallion with blueberry gastrique* and potato pancake.
Round 3: Chef Poker - 30 min. - 3 card ingredients creme de cassis*, calamari, and radish.

Jeanine is dealt two cards: ham hock, gefilte fish*. She decides to draw both and received two new cards: tapioca pudding and ponzu*.
Jonathan is dealt two cards: ox tail, dried scallops. He gets rid of both and they are replaced with: pumpkin puree and corn chips. He decides to make a corn chip-crusted stuffed calamari with pumpkin puree and radish pico de gallo.

The last chef to go bust is Chef Jeanine, an owner/executive chef in New York who specializes in modern american cuisine. The judges gave her a score of 6 out of 10 for her fried calamari with pickled vegetables.
Round 4: High Rollers Wheel

Chef Jonathan, an executive chef in NYC who specializes in global american cuisine, now has the chance to walk away with $7,000 from his final score or take a chance on the high rollers wheel. He decides to let it ride and rolls an "Add $2,000"! Chef Jonathan goes home with a total of $9,000!
*Gastrique: caramelized sugar, deglazed with vinegar.
*Creme de cassis: sweet, dark red liqueur made from blackcurrants.
*Ponzu: citrus-based sauce commonly used in Japanese cuisine.
*Gefilte fish: an Ashkenazi Jewish dish made from a poached mixture of ground boned fish.
Photo courtesy of Food Network