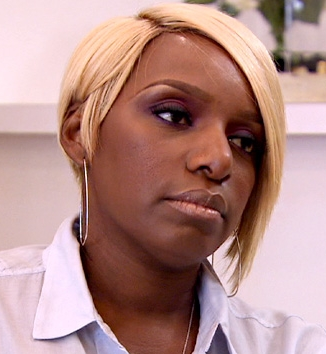 by Gina Scarpa
With Tony the new wedding planner in the mix, the wedding back ON this week on I Dream of NeNe. There's still just one little issue though... okay, big issue. Gregg is refusing to enter into a conversation about the prenup and NeNe says no prenup, no wedding. So I guess I should say the wedding is back on again???
NeNe hits another roadblock when Tony rains on her parade and says what she's envisioning for the big day cannot happen at the venue she's chosen in the short time that's left. He either needs more money, more time, or a new venue, and Ms. Leakes doesn't like any of those options. The man only has three weeks to pull this thing together. Let's cut him some slack!
The bridesmaids head out for a fitting so that custom dresses can be made. It doesn't take long for the claws to come out, so NeNe shuts them up with some Botox injections. The silence doesn't last long because at a tea party, it's a free for all. Marlo vs. Pam, Diana vs. Cynthia, Diana vs. Marlo, can't these women just get along?
Just when you thought things couldn't get worse, NeNe gets a call that The New Normal has been cancelled. She planned her wedding around that shooting schedule and NBC just axed it. Besides that, she was really enjoying her time on the show but her agent promises that better things are coming her way.
The bride-to-be sits down with Diana, who has been causing drama since the get go. She tells her that she needs to get on her side and fast, but Diana doesn't see much wrong with her behavior.
Gregg finally sits down with a lawyer, but he is still just as stubborn as ever. It seems nothing is going right for NeNe at the moment!
I Dream of NeNe airs Tuesdays at 9/8c on Bravo.
(Image courtesy of Bravo)

Follow Gina @ginascarpa