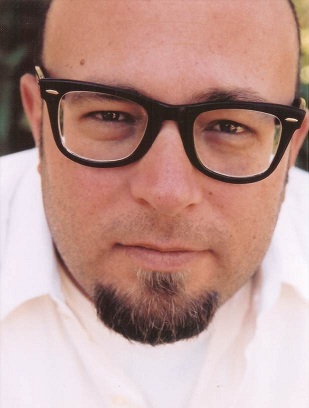 by Gina Scarpa
When it comes to reality television, few know as much or more than veteran producer Jason Carbone. Starting with the early seasons of The Real World with Bunim/Murray, then going on to create The Bachelor with Mike Fleiss, he rose through the ranks in the industry as the genre became more popular and widespread. Currently, he and his production company Good Clean Fun are working on Style Network's breakout hit, Tia and Tamera. We talked to Jason today in an exclusive interview, not just about his experience in the industry, but get an inside look at how it's changed and what producers and casting agencies are looking for.
Q. Gina, RealityWanted: When and how did you first get involved in the reality television industry?
A. Jason: I got my start in reality television before it was even called reality television. I started at Bunim-Murray as a location coordinator for The Real World San Francisco. It was a transcendent season, and that led to London. After that, I bounced around at various networks and then I did a crazy pilot at Animal Planet where they hired Ryan Seacrest to be the host. Animal Planet didn't want him to be the host, ironically! I started my own production company and the first show we created was Becoming, where fans got to become their favorite rock star for a few days. A gentleman by the name of Mike Fleiss knocked on my door, I was his first hire at Next Entertainment, and we created The Bachelor together.
Q. Gina, RealityWanted: One of the shows you're currently working on Tia and Tamera, on the Style Network, and it seems people really like to watch shows about stars they knew as kids.
A. Jason: I think with Tia and Tamera, it's very specific. Their fans were most likely in their peer group. As they age, their fans have aged with them. Now, Tia and Tamera's television show gives their fans a chance to catch up with a childhood memory and more importantly, see their lives reflected. They're getting married, having kids, and their fans are too.

Q. Gina, RealityWanted: What drew you to such a female driven, family centric show?
A. Jason: I just like good tv. I wanna be able to tell compelling stories. The people we make television with, we make television with them because we know we can make multiple season. This isn't going to be a flash in the pan.
Q. Gina, RealityWanted: You've worked on so many different types of reality shows over the years, is there a format that you prefer?
A. Jason: There isn't! I think Hollywood, like most businesses, likes to put things in boxes and define them. Like, "that guy is a celeb doc producer" or "that guy is a Bachelor producer" or "that guy is a competition show producer". I've done all of those because I don't want to be put in a box.

Q. Gina, RealityWanted: How do you feel reality has changed since it first began, both on air and in the industry itself?
A. Jason: I'll start with the latter first. In the industry, there's just a lot more people making it. When more people make it, there's more people that make bad television and there's more people that make good television. While there's a plethora of reality television out there, I think the spectrum of good to bad television has increased exponentially. As it relates to on air, one of the things I was always asked was how long reality television would be around before it got cut. This genre isn't going anywhere! I base this on the notion that The Bachelor has been on for 13 years of tv so that means if a 10 year old girl started watching it with her mother, that 10 year old girl is now 23 and graduated college. Think about a show like The Real World which has been on television for what, 25 years? Television viewers that advertisers want to talk to do not know a landscape without reality television. The notion that it's going to go away is ludicrous! It's been around forever, it was just talk shows and game shows. Alan Fund with hidden camera shows, you could say he was testing the boundaries. It's a major format now and it's a major prat of the business of entertainment.
Q. Gina, RealityWanted: People are always asking us how they can get cast on a reality show. What advice would you give someone who is applying or auditioning?
A. Jason: We have a phrase here that I can't say we invented because we heard it from someone auditioning and that phrase is "wide open". We asked a question that we thought was a little racy and she said, "Don't worry honey, I'm wide open!" I thought to myself, "That's the key to good television." You need people that are wide open and not afraid to give it away. If you really want to be on reality television, you've gotta be prepared to give them your entirety.

Q. Gina, RealityWanted: There are times it feels like we've seen it all on reality tv. What do you feel the future holds for the industry?
A. Jason: I think as soon as PT Barnum had the bearded lady, he was looking for the next thing that would get someone in to his shows. It's the same in reality television. We're always looking for that next great character. This is a character driven medium and that's not going to change.
(Image courtesy of Jason Carbone)