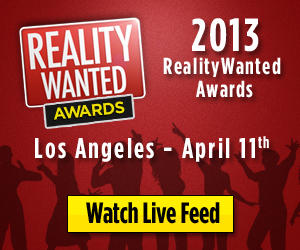 By: Kathleen Weeks

Voting for the Reality Wanted Awards is getting more competitive than the Kardashian sisters, with nominees reaching out to Twitter followers for votes! The guest list is also on fire, with RSVP's daily from the largest personalities in reality TV wanting to walk the red carpet and potentially take home their award in person April 11th at Greystone Manor Nightclub in Los Angeles.

By far the closest race is shaping up to be "Best Villain," and the nominees are fierce. Although she has said the appearance of "Demon Abi" was a surprise to her, Brazilian spitfire Abi Maria Gomes of Survivor is now embracing the bad girl role and has friends on Twitter spreading the word about her nomination. And we're not sure if it's competing in a category without Abby Lee Miller in it, but Cathy Nesbitt-Stein of "Dance Moms" has been performing very well in the polls.




Also nominated are two housewives who might protest the 'villain' title as a gross misunderstanding, but we still haven't ruled out their love of a red carpet and a little notoriety: Brandi Glanville of the Beverly Hills' Housewives franchise and Teresa Guidice of New Jersey's. And last, but never least, (in his own mind), Scott "Lord" Disick of Keeping Up With the Kardashians stands as the lone male nominee, but with his family situation we're sure he's used to that. Leaving the maturity to son Mason, irrepressible party boy "Lord Disick" is definitely one of the nominees to beat in this category, an amusing gathering of people we love to hate, and definitely love to watch.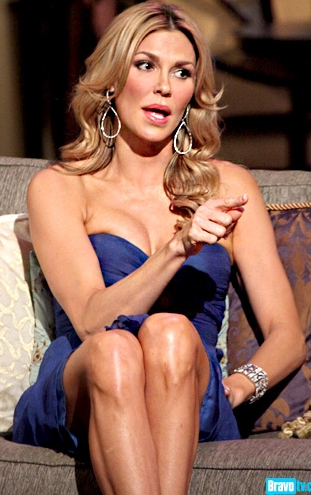 Vote and tweet for your favorite villain  and Be sure to look on Google Hangouts for the Reality Wanted Awards live stream on April 11th, so you can watch the red carpet arrivals and show LIVE while commenting with other viewers. But before that, be sure to vote ONLINE up to once a day before April 8th. You can't complain if you don't vote! Follow the RealityWanted Awards on Twitter and Like us on Facebook. 

By: Kathleen Weeks
Follow me on Twitter @iamkizat
Friend me on realitywanted http://www.realitywanted.com/starletk549