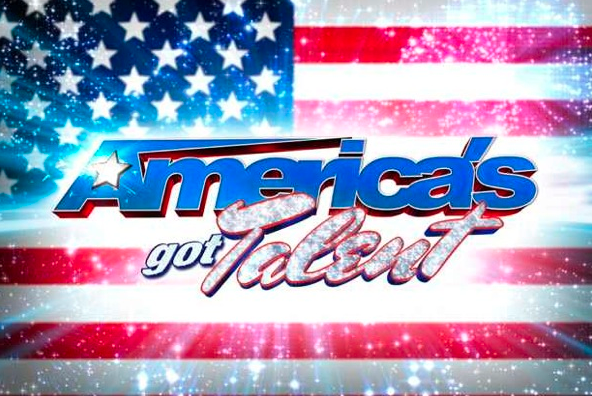 by Gina Scarpa
Auditions for the upcoming season of America's Got Talent kicked off late last year with open calls taking place across the country. The talent competition has also been accepting video submissions and those hoping to get their shot at fame can still audition, even as tapings get underway. Executive Producer Jason Raff has been with the show since the beginning, which makes him the perfect person for us to chat with about what America's Got Talent is looking for in a potential contestant.
Q. Gina, RealityWanted: Have online auditions always been a part of America's Got Talent?
A. Jason: They have! We're one of the first to do that and we did it in two forms. We did YouTube auditions. We've been doing it longer than all the other big shows. I think it's become just more important. We doubled the amount of cities we did the open calls in, but not everyone can spare the expense of driving or flying, getting a hotel, and coming out. As we enter our 8th season, we just want to find talent.
Q. Gina, RealityWanted: What are some of the advantages to auditioning online as opposed to an open call in person?
A. Jason: I just think there's no excuse, right? Especially on our show, we're not asking for any kind of slick video. If you're a singer or dancer, we don't wanna see edits or a music video. I can sing in a music video with my voice corrected and mouthing words. We just want to see a decent video. Just show us what you do on stage and I think anyone can do that with a cell phone. If you're sitting on your cell and watching the show and saying, "I'm better than this," there's no excuse. I also think the benefit is... for some of our acts, we have animal acts or aerialists or magicians, they cannot haul all their stuff to Chicago and do it. Put your magic act on video in your garage or on stage and just send it in! It's best if it's 90 seconds.
Q. Gina, RealityWanted: I'd think that people who get very nervous in a setting like an audition would feel more comfortable sending in a video first.
A. Jason: Yeah, I think they are more comfortable. We've seen a lot of people choke in the open call and it's a lot easier just to do it in your bedroom, but you have to show your personality. The one thing about online auditions is that producers look at them and wonder what they're going to be like on stage. Now, we do get people who are on stage or a karaoke club where you can see their performance. It's best to show that performance part of it. If you can get a crowd going, tape it at a karaoke club. That said, in the bedroom, you can hear the voice real well. We've booked people from a webcam video and we've booked people who have sent in videos of them on stage.
Q. Gina, RealityWanted: People who want to get onto a reality show are always asking what casting directors are looking for. What advice do you have for people auditioning for America's Got Talent?
A. Jason: The great thing about our show is that we're the only talent competition, still, that is open to any age and any talent. There is no other show that doesn't have restrictions. Someone just came into my office saying, "Do we want this guy to eat the silkworms or the raw eggs?" You can do anything and have any talent! You're looking for that personality. I'm not looking for people that are gonna fight or rile up a house, but I'm looking for star quality. Who is gonna get those goosebumps going? It is amazing, I've been doing this since day one and it still amazes me that someone can send in a video and then by the summer, they'll be seen by millions of people on television. You have that effect when things go viral but the fact that you get on national tv... bands wait their whole lives to be on The Tonight Show. On our show, it's seen by more people and it goes from sending in a home video to 12 million people watching every week. Because we get a lot of unique people, the guy who eats silkworms may not be the next Vegas star but he's gonna be seen by 12 million and among that are people who book people who need a magician or guy who eats weird things or a dance group.
Q. Gina, RealityWanted: What's the biggest turnoff when you're watching an audition?
A. Jason: I think my biggest turnoff, and it could be nerves, but someone who doesn't even look up when they'er singing or playing. They're just not performing. I know it's a hard thing. Just the lack of performance or connecting. It's like, "Okay..." If you're auditioning, show up. Wear some outfit that's going to make you get noticed. There's tens of thousands of people auditioning. Stand out, dress to impress. Ultimately though, show us you
Q. Gina, RealityWanted: This season, Howie Mandel, Howard Stern, and Mel B will be sitting on the panel. How do you feel the dynamics in this group will change the feel of the show?
A. Jason: I don't know. Time will tell. We had our first taping in New Orleans this week. You never know chemistry until they all get together. Sharon, Howard, and Howie have all known each other for years. Whenever you get new judges from different walks of life, you never know. I'm thrilled to have Howard Stern back. I think everyone was concerned about him, if he was going to be mean, and he turned out to be an honest and constructive judge. Howie is great fun to be with and loves things that Howard doesn't love. Having a legitimate singer and dancer is something we've never had. We had Brandy years and years ago and let's leave David Hasselhoff out of it. I'm gonna be honest, when you see things happening regionally in hip hop and dance, Howard and Howie are maybe not up on the nuances of dance. Mel has more credibility with acts. Girl groups and boy groups are the thing doing quite well. The fact that she has that background is going to be great for the show.
For information on auditioning for America's Got Talent, or attending a taping of the show, visit americasgottalentauditions.com!
(Image courtesy of NBC)

Follow Gina @ginascarpa