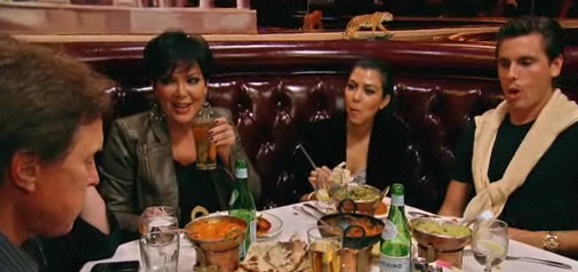 by Danae Young
This week on Keeping Up With the Kardashians, Kris has a bladder problem and Kendall and Kylie get taught a serious lesson!
Kylie and Kendall had their friends over to jump rope and they convinced Kris to try it. She had to stop though because she had to pee so bad. 
Kylie and Kendall sat down for dinner with their parents but Kylie was being disrespectful because she just wanted to go see a movie with her friends. 
Khloe and Kourtney wouldn't stop getting on Kris's case about her bladder problem. At dinner one night Kris was so embarrassed that her and Bruce left. 
Bruce went to a park to fly his miniature helicopter when he got a call from the credit card fraud company. He realized it was Kylie and Kendall once again being disrespectful and stealing his credit card. 
At lunch one day Kourtney and Kim gave Bruce some advice on how to deal with Kendall and Kylie being so disrespectful. Kim said they need to learn what real life is like and they need to learn how to value what they have. 
Kourtney went with Kris to the doctor. Kris was advised to start doing some muscular exercises and hopefully that will help her bladder. 
Bruce and Kourtney took Kendall and Kylie to volunteer at a homeless shelter near skid row. A girl around their age showed them her room she shares with her family. Their living space was as big as Kylie's bedroom alone. That was a huge culture shock to both of the girls. 
The next day Kris announced she got an endorsement deal for a pad company she is going to use for her bladder problems. I guess that's one way to make your problem more positive! 
Watch an all new episode of Keeping Up With the Kardashians next Sunday night at 10/9c on E!
(Image courtesy of E!)
Follow Danae @danaeyoung