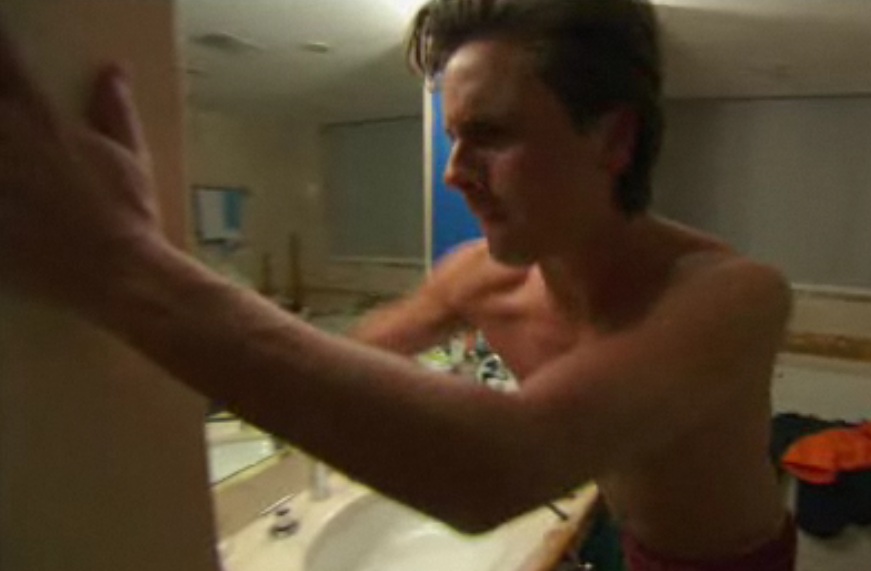 by Danae Young
This week on Kourtney and Khloe Take Miami, Scott's late night partying becomes dangerous.
Kim and Kourtney went on their friend Lauren's yacht, but Scott couldn't join because he didn't get in until 6 a.m. that morning.
The girls got back to a weed-smelling apartment.
Kourtney walked into her room to talk to Scott and shut the door behind her. All you could hear was some weird noises and lots of commotion.
Kourtney and Kim grabbed Mason and left. Meanwhile, Scott punched the bathroom mirror.
The producers got Scott to the hospital immediately.
The girls went back to Lauren's house for the night. The next morning they went back home to find the mirror shattered and bloody towels on the floor.
Poor Kourtney started crying because she knows Mason deserves much better.
Kourtney called Scott and he kept apologizing and saying he will stop drinking for good.
Kourtney told Scott on the phone that she loves Mason more than him. She did a really great job of sticking to her guns and not giving in.
Kim went to visit her friend Jonathan who happens to be in Miami to talk about her break-up with Reggie.
It turns out Scott needed surgery so he called Kourtney to see if she would be there for him. Kourtney took Mason and Kim to go see Scott. Luckily, Kim worked her magic in the car and convinced Kourtney not to go inside.
Kim had to leave Miami so she called Khloe to come back to Miami so Kourtney doesn't have to be alone.
Scott was stuck in a hotel all by himself while Kourtney stayed home watching Mason.
Watch all new episodes of Kourtney and Khloe Take Miami Sunday nights at 10/9c on E!
 
(Image courtesy of E!)
Follow Danae at twitter.com/danaeyoung
 
For more Kourtney and Khloe Take Miami links, visit SirLinksALot.net