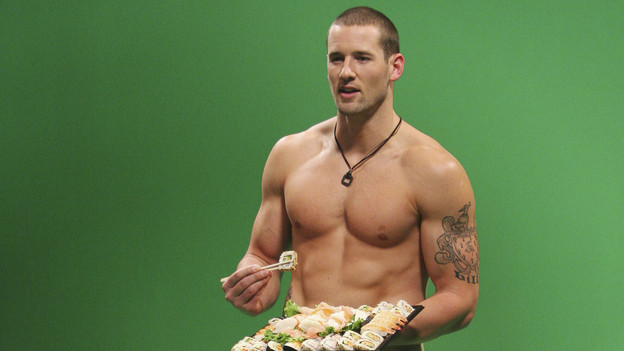 by Danae Young
This week on the season finale of True Beauty, the judges finally choose the true beauty and give one person the title of the "Face of Vegas."
Honesty, loyalty, respect, kindness, integrity, compassion and empathy were all characteristics challenged by each contestant throughout this competition.
Only Erika, Taylor and Craig are left to fight for the top spot.
Taylor and Erika were pretty upset to see Craig walk in the door.
For their final challenge, each contestant has to be the host for a celebrity.
The catch is, after an entire night of partying, they have to stay up to film a commercial.
Steve-O was the surprise celebrity taking them out on the town. Who better to wear them out in time for their commercial than Steve-O?
Seeing as how Vegas has the nickname, "The city that never sleeps," the contestants don't get to sleep!
After partying with Steve-O, they hopped back into the limo and headed off to their next challenge, filming a commercial.
They will be judged on their appearance, ability to remember their lines, and ability to connect with their audience.
They were given one hour to prepare and learn their lines, which each one of them found quite difficult after a night of partying and drinking.
Erika walked out and said she didn't want it anymore because she was so tired, but eventually she decided to continue on and film the commercial.
The winner of the challenge was Taylor…and Erika…and Craig…
Carson gave the three contestants a key to their spy room to see things through the judge's eyes.
Vanessa came on the screen to reveal the show was not only about outer beauty, but inner beauty as well.
All of the contestants got a view of themselves they had never seen before; a side they really didn't enjoy to watch.
After seeing themselves in that light, the contestants had one last chance to prove themselves to the judges. It came down to their final pleas to help the judges decide on whom to crown as the "True Beauty."
In third place, Craig. In second place, Erika. That leaves Taylor as the winner of True Beauty! Congratulations to Taylor!
 
(Image courtesy of ABC)
 
Follow Danae at twitter.com/danaeyoung
 
For more True Beauty links, visit SirLinksALot.net