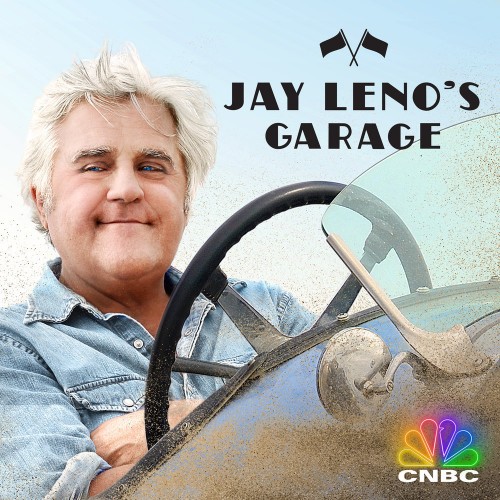 CNBC announced season five of "Jay Leno's Garage" will return with eight new one-hour episodes beginning May 20. The action-packed series is star-studded with Leno's celebrity friends across the country celebrating anything on four wheels.
"Jay Leno's Garage" returns with all-new episode "Dare to Dream" when "Jay hits to road to meet people who've had the courage to throw caution to the wind and go for it," says the CNBC press release. "He surprises country superstar Blake Shelton by taking him for a spin in a vintage pick-up truck with a "royal" connection. He goes head to head on the track with comedian turned professional racing car driver Adam Carolla in an endurance race. And Jay takes his life into his own hands when he agrees to teach Saturday Night Live legend Norm McDonald how to drive."
Season 5 of "Jay Leno's Garage" returns Wednesday, May 20 at 10pm ET on CNBC. 
Photo by: CNBC