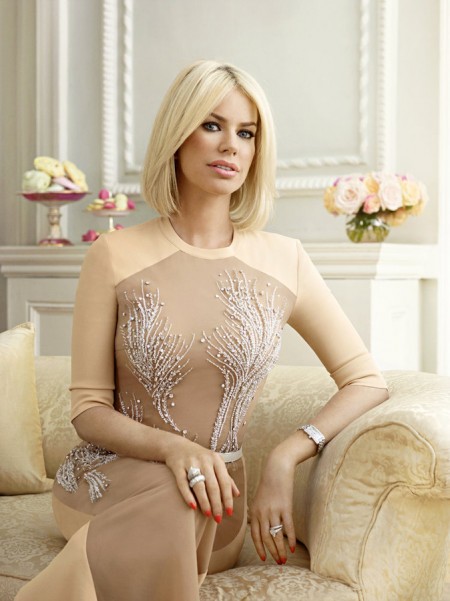 Caroline Stanbury of Bravo's "Ladies of London" series, announced the separation from her husband of Cem Habib after 17 years of marriage. The couple have three children.
Caroline shared the announcement on Instagram with a photo of the couple saying, "After 17 years, filled with joy, adventures, ups and downs, Cem and I came to the conclusion some time ago that we will continue our relationship not as husband and wife but as good friends and parents to our wonderful 3 children we love very much," she continued, "We wish each other all the happiness and look forward to maintaining our strong family unit."
After the final season of "Ladies of London," Caroline and her family moved to Dubai for Cem's career, and Caroline seamlessly made her way into the glam social scene of the Emirates. The split probably isn't a big surprise to some of Caroline's fans and followers who often asked how they make their marriage work when she is globetrotting so often.
Since the New Year, Caroline is still traveling the world according to her square chronicles on Instagram and rumors are swirling of her joining a "Real Housewives" cast. Possibly Beverly Hills or New York? Maybe even the return of "Ladies of London," whichfans have been hoping for since the cancellation. Stay tuned.
Photo by: Rebecca Miller/Bravo