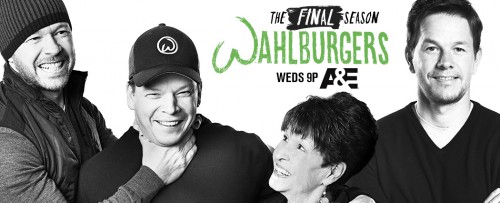 A&E Network announced the 10th and final season of its fan-favorite series, "Wahlbergers" will premiere May 15th. It's a celebration of the Wahlberg brothers, mark, Donnie and Paul and their family business that has become one of the fastest growing and most popular restaurants in the country.
"This season celebrates the success the Wahlberg brothers have worked so hard for, as they embark on a new frontier across the pond. Mark and Paul make their way to Germany, where they continue to work with the military to open restaurants in U.S. bases around the world," says A&E's press release.
The brothers return to their roots fulfilling their mother Alma's dream of finally opening their namesake restaurant in their childhood hometown of Dorchester, Massachusetts. 
Mark Wahlberg said in the press release, ""Creating the Wahlburgers restaurants has been an incredible experience and we are so grateful to have shared it with A&E viewers these last nine seasons."
"It's been an amazing journey that has brought us closer together as a family and launched our little business to heights we never could've imagined," said Donnie Wahlberg.
The final season of "Wahlbergers" premieres Wednesday, May 15 at 9pm ET on A&E.
Photo credit: A&E