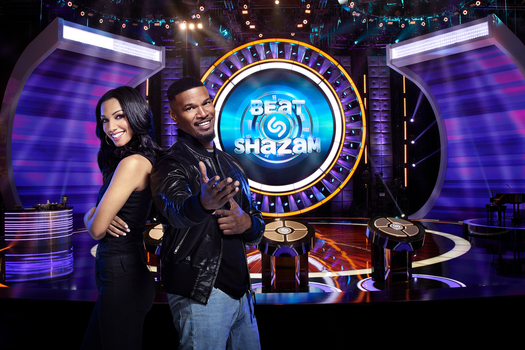 FOX announced its hit summer game show, "Beat Shazam" returns for season three premiering May 20th. Grammy-, Golden Globe- and Academy Award-winning actor and musician Jamie Foxx returns as host and executive producer of the series, and his daughter Corinne Foxx returns as deejay.
"Beat Shazam is a unique and interactive game show in which three teams of two race against the clock and each other, as they attempt to identify the biggest hit songs of all time. In the end, the team with the highest score will outlast the competition and go against Shazam, the world's most popular song identification app, for the chance to win up to one million dollars," says FOX's press release.
Winning isn't just for the contestants! Viewers can play along at home with BEAT SHAZAM's Webby Award-winning play-at-home game, available exclusively on the Shazam app, and compete to win a $10,000 cash prize during each all-new episode.
Season 3 of "Beat Shazam" premieres Monday, may 20 at 8pm ET on FOX.
Photo credit: FOX