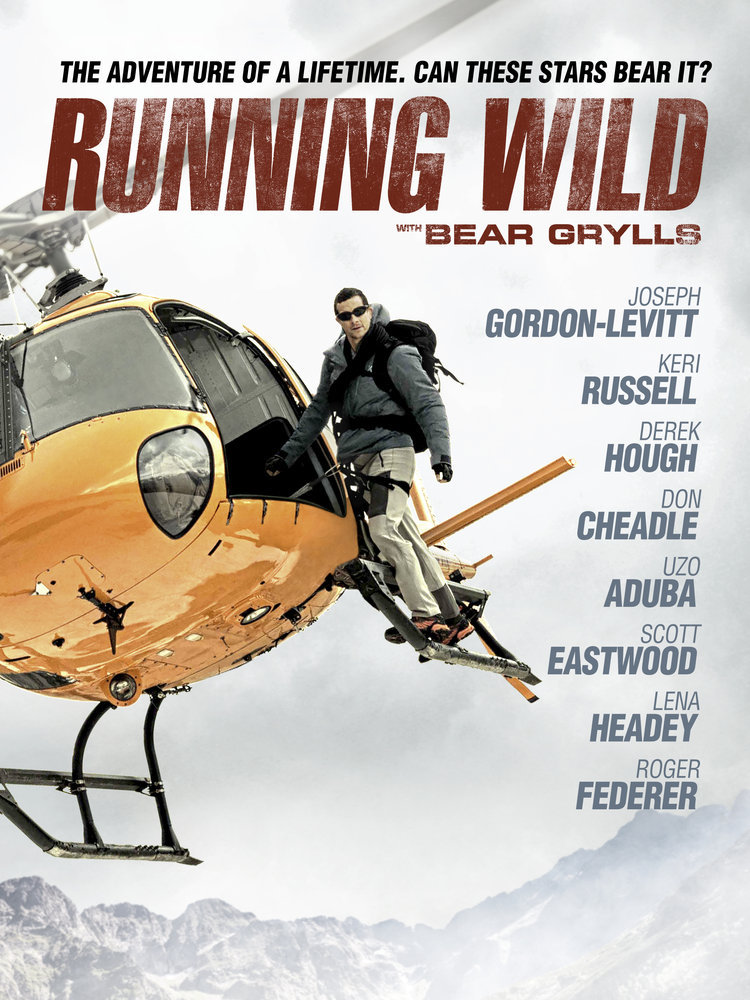 by Ashley Thompson
"Running Wild With Bear Grylls" is returning this summer for it's fourth season and it promises to be the best yet!
"In this hour-long alternative series, Grylls will take the top stars of the entertainment and sports worlds into the most remote and pristine locations in the U.S. and around the world for the 48-hour journey of a lifetime," according to NBC. 
The famous individuals up for the challenge this season include tennis superstar Roger Federer, award-winning Joseph Gordon-Levitt, Lena Heady of "Game of Thrones", Emmy Award winner Uzo Aruba of "Orange is the New Black", and award-winners Keri Russel of "The Americans", and Oscar-worthy Don Cheadle. Scott Eastwood (we all recognize that last name! Do you feel lucky, punk? Do ya?) of "The Fate of the Futurious" and Derek Hough formerly of "Dancing with the Stars" and currently a judge on "World of Dance" will also be joining Bear to in the soul-searching and physical adventure of a lifetime.
Season 4 of Running Wild With Bear Grylls" premieres Wednesday, May 7th at 10:00 pm ET on NBC.
Photo by: NBCUniversal​