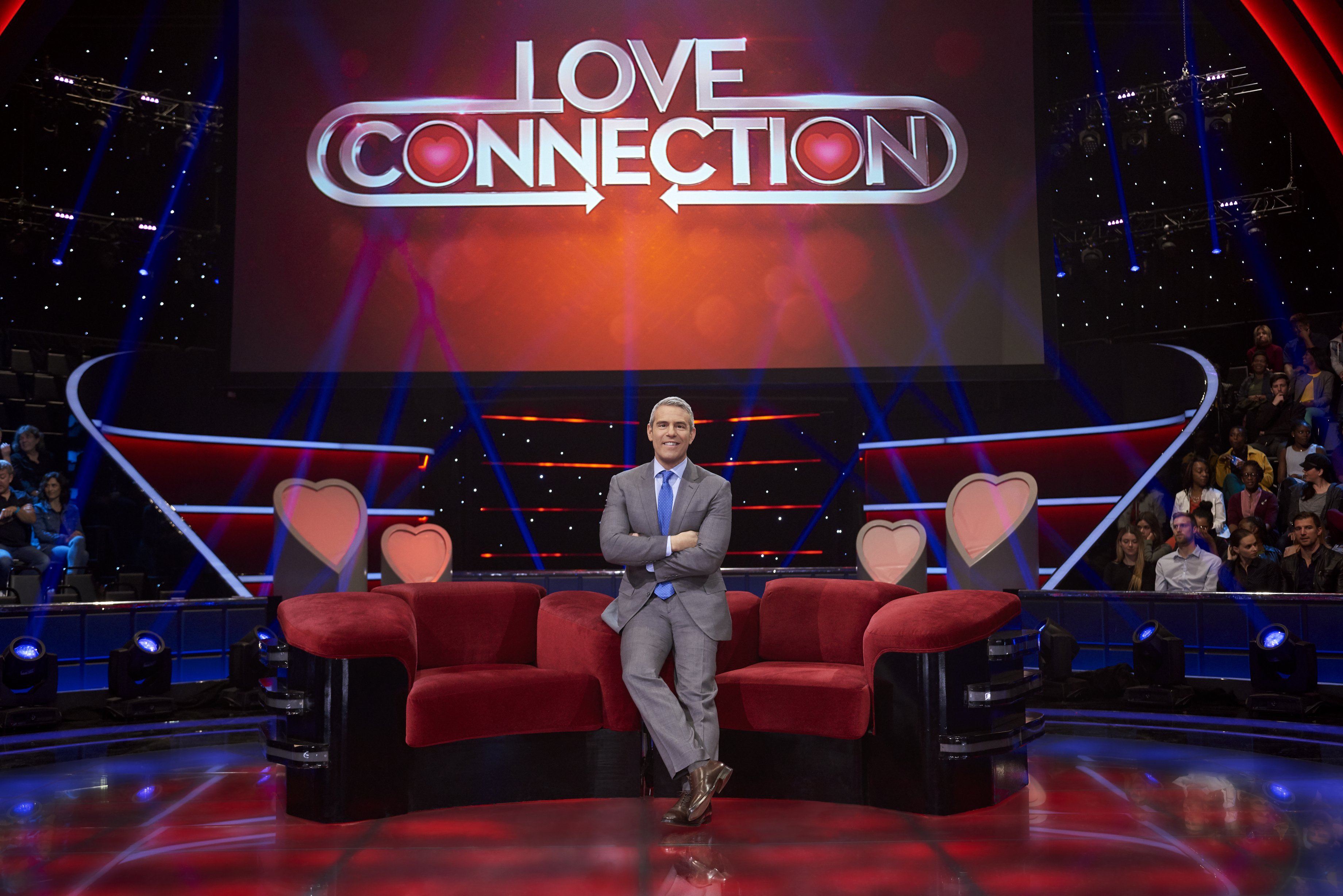 FOX announced summer premiere dates including the brand new season 2 of "Love Connection" hosted by Emmy Award winner Andy Cohen.
"Love Connection" a series of one-hour episodes, "amps up the original hit dating show for today's audiences. Each hour episode features single men and/or women in search of love, as Cohen brings his personal brand of audacious fun to the series," says the FOX press release.  
The contestant will go on three blind dates, and report back to Andy in the studio with a live audience, while Andy squeezes all the juicy details out about the dates.
"Unlike Season One, the primary dater doesn't have to choose between money or love...but if the audience correctly predicts who made a love connection, the dater wins $10,000!" according to FOX.
The classic series "Love Connection" returns for season 2 premiering on Tuesday, May 29 at 9 pm ET.
Photo credit: Ray Mickshaw/FOX