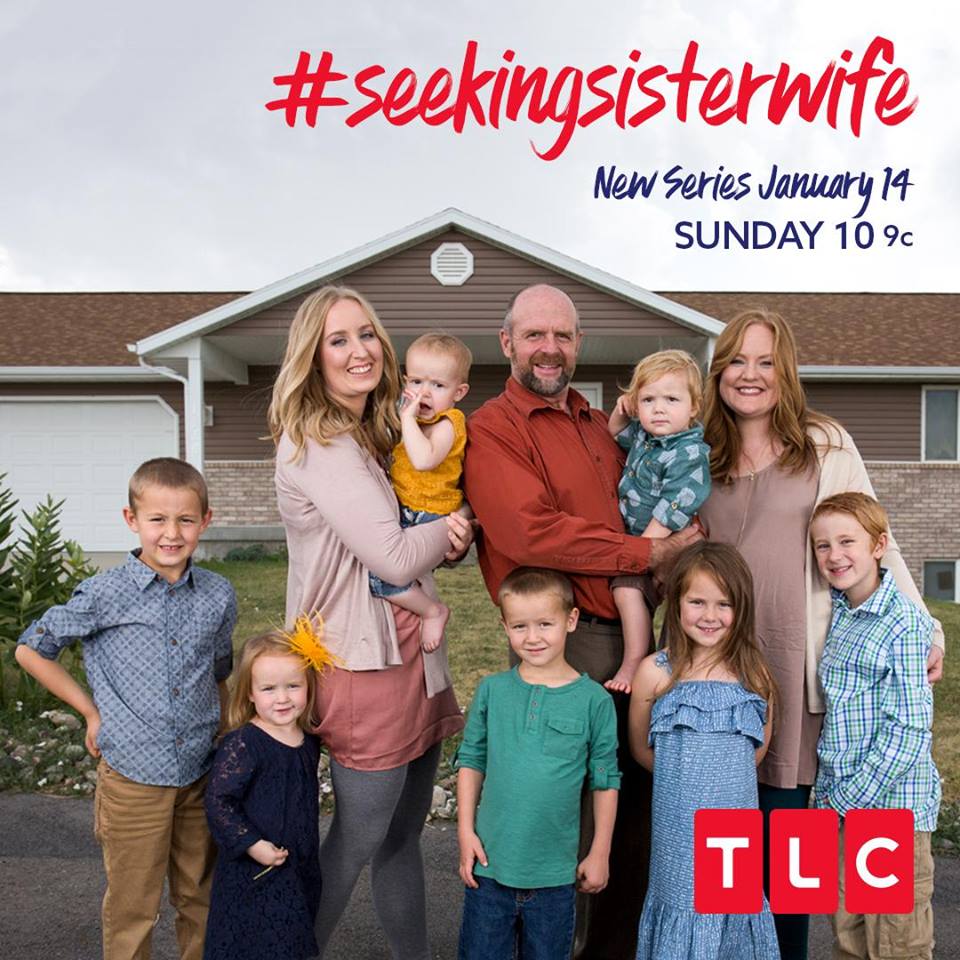 by Ashley Thompson​
As if having several wives isn't enough, now we're going to have several shows about several wives. TLC is airing a new show, Seeking Sister Wife, that follows three families looking for... well... a sister wife.
The Alldredges, the Brineys and the Snowdens are all in different stages of finding, and hopefully keeping, a sister wife for their families. We get to watch them in all areas of the search, including the heartache of when a sister wife doesn't quite work out.
Non-mormons Ashley and Dimitri Snowden and their two children are a typical family of four, with the exception of their atypical marriage situation. The Snowdens have deliberately never legally married in preparation of their polygamy. They've also been in a polygamous relationship before, but were heartbroken when she left. Ashley is on her last pregnancy but they would like to continue to watch their family grow... and that is where a sister wife would come in.
Jeff, Vanessa and Sharis Alldredge are already in a Mormon-polygamous relationship, along with their 7 shared children. The home, chores and husband are all shared but that doesn't mean they feel complete. They are consistently dating to find the next "one" to grow their family as large as God prefers.
Drew, April, Auralee and Angela Briney are welcoming the third wife with open arms after only a 2 week courtship. Now, all three wives, Drew and 15 children are moving in together. But April, the first and main wife, has no problem letting the others know their place. She is the legal one, after all.
Seeking Sister Wife premiers Sunday, January 14th, 2018 on TLC.
Photo credit: Facebook/TLC