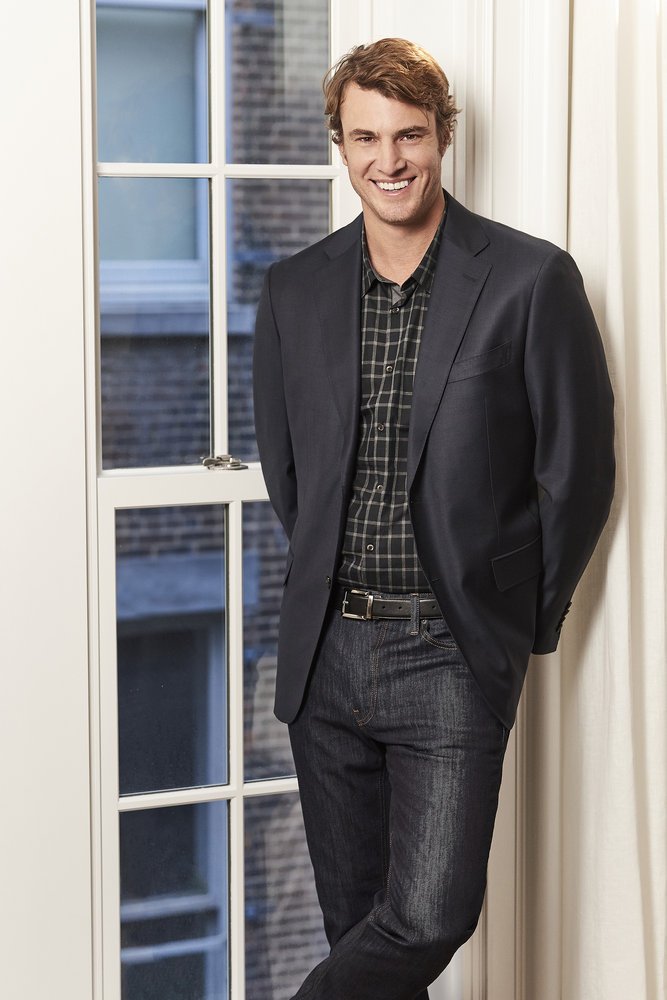 by Ashley Thompson
Shep Rose is growing up. But he's finding it harder than he thought he would so he's enlisting the help of his Charleston friends.
The very long list of worthy attributes is coming up short in the bar scene. Shep can't seem to find the "worldly, intellectual, outdoorsy, can-throw-a-beer-back, artistic, free-spirited, lingerie model-with-an astrophysicist-brain type of woman" in the places he frequents. But maybe he can find his special partner in LA, Texas or NYC and maybe, finally, fall in love.
However, none of the women will be considered "the one" until they pass the "Southern Charm" test. A few of his new ladies will travel back to Charleston to meet his friends and family to see who fits in, and who gets the southern boot.
Can Shep be married with two kids by 40 like he has planned for so long? We'll find out on "RelationShep", premiering December 4 @ 10p ET/PT on Bravo. Check out a sneak peek trailer of the upcoming season at Bravo.
Photo by: Kurt Iswarienko/Bravo​