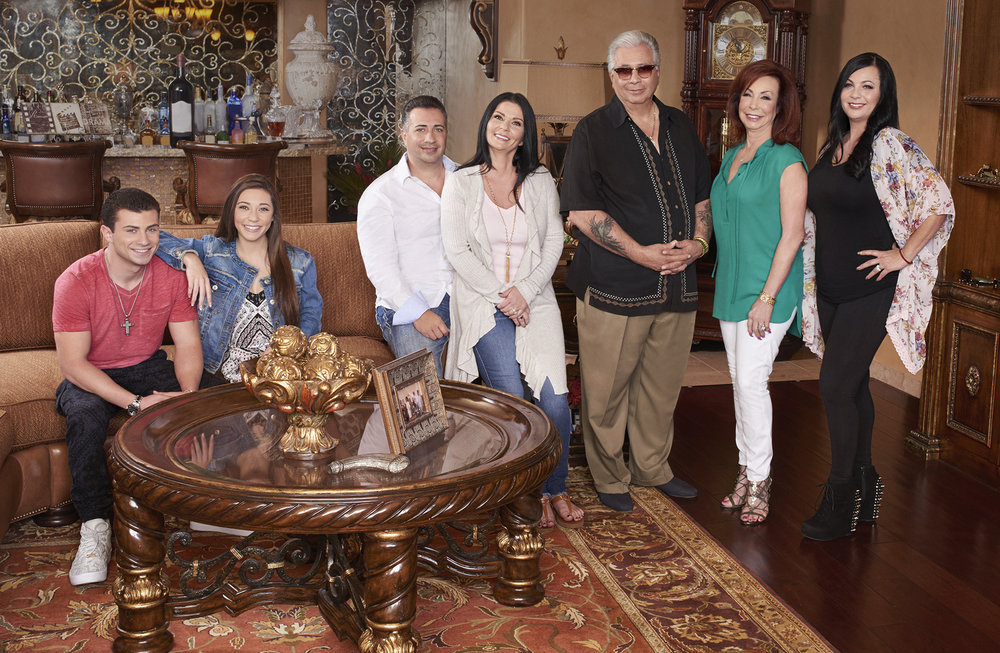 Former mobsters swap a life of crime for a life in the suburbs in Oxygen's new docu-comedy "Unprotected."
In the new series, we'll be the boisterous, old-school family, the Cantarellas, who participated in the Federal Witness Protection Program after their testimony led to the conviction of one of the most powerful crime families in the country. "Now out of the program and raising two teenagers in Scottsdale, Arizona, viewers will get an up-close and amusing glimpse into the lives of this New York family as they adapt to their unfamiliar suburban surroundings, try to shred old habits and stay true to themselves," says Oxygen's press release.
"Unprotected" Cantarella family cast includes parents Paul and Lauretta Cantarella, their daughter Tracey Accardo and son Paul, along with Paul's wife Kim and their two children Toni Ann and Richie.
The fun, new half-hour docu-comedy "Unprotected," premieres on Tuesday, April 11 at 9 pm ET on Oxygen.
Photo by: Gavin Bond/Oxygen