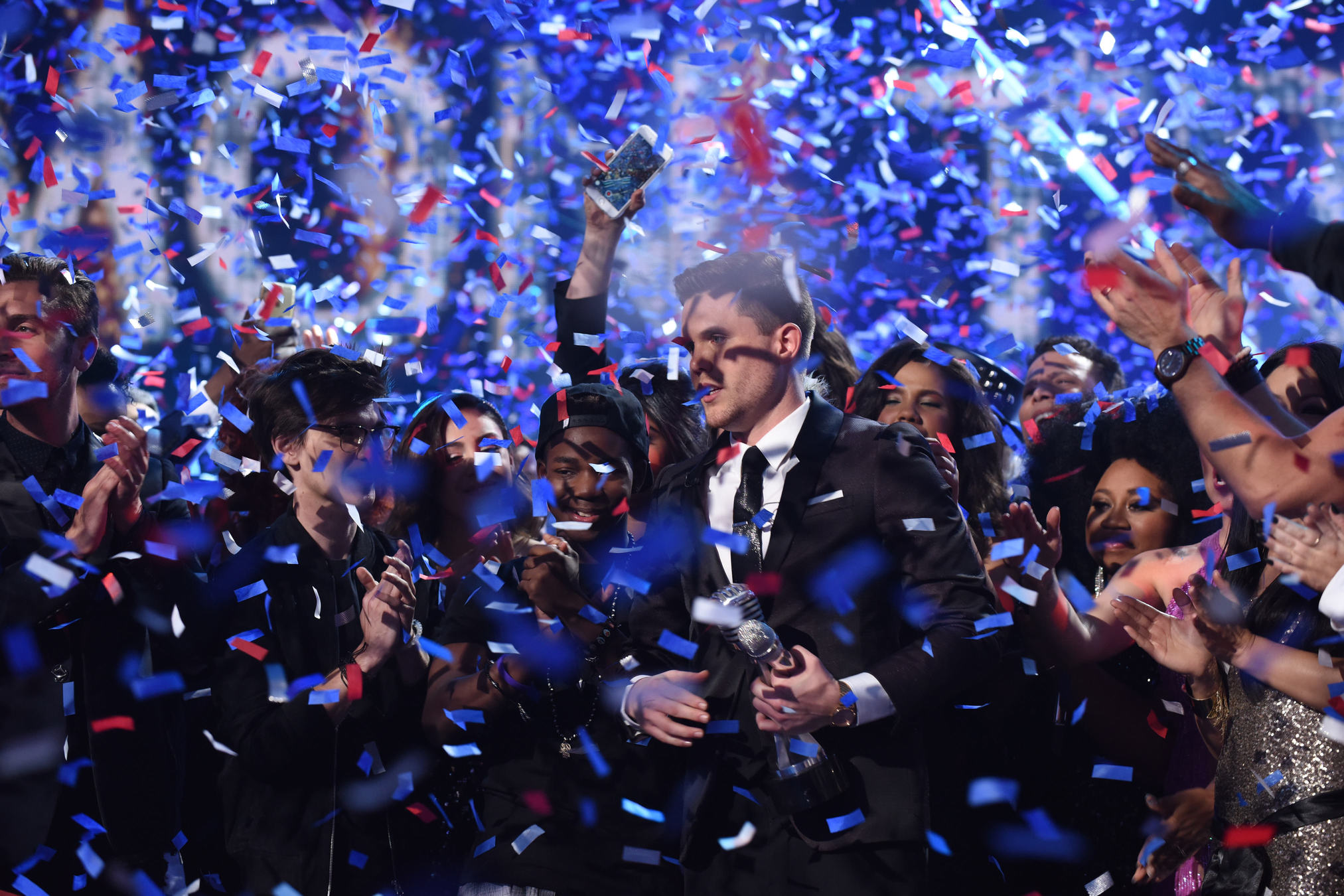 It was a special finale for AMERICAN IDOL last week, because a contestant was crowned the final "American Idol" in the 3-day farewell. Trent Harmon was named the "American Idol" winner after America voted, and it was last time we'd hear host Ryan Seacrest say "Your American Idol is..." In an interview after the finale, Trent shared all about his experience and what his plans are for the future in an interview. Here's what he had to say.
What do you see your album looking like? The type of music.
Trent: I sing blue-eyed soul.  I talked it over with Mr. Scott, and he said Justin Timberlake is thinking about making a country album.  So, define country in 2016.  I think it could be whatever you want it to be, so we're going to try to make an album that country supporters would pick up.
You seemed surprised to win. Did you consider yourself the underdog?
Trent: I didn't consider myself the underdog.  When I auditioned in July, I didn't expect to win, but I prepared to win at every facet of this competition.
When you and La'Porsha hugged on stage, what did you say to her?
Trent: I told La'Porsha no matter what name comes out of Ryan's mouth, we're going to hug until they separate us.  I don't care whose name gets called, Porsha, we just won a car, and you don't win cars every day, so we're going to be okay, Porsha.
You've said how hard you worked on the show, and Scott Borchetta said you were the hardest working contestant on the show. What did you do that went above and beyond the standard?
Trent: I wake up, go to bed, wake up in the middle of the night.  If I am awake or asleep I am rehearsing.  If I have two minutes to myself to do anything, I am in rehearsal mode.  I didn't know what I was doing, but that's what it took.  I was too dumb to know that I was in go mode all the time.  But it paid off.
It was somewhat of a surprise to see Trent win over La'Porsha, but they were both so incredible and after talking with Trent, it was a lot of hard work that paid. It's a very well-deserved victory and an incredibly memorable one as the last "American Idol" winner.
Photo credit: Ray MickshawFOX