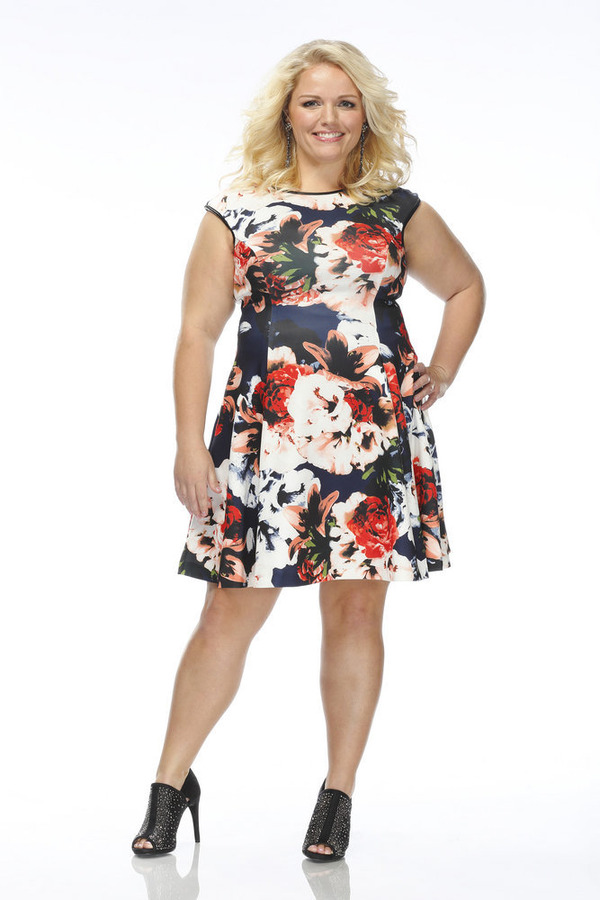 This week was major on "The Biggest Loser," with contestants reaching the milestone MAKEOVER WEEK. Sadly, all good things come to an end and that includes another elimination from the ranch. This week, contestant Lauren Clark had the most votes and was eliminated. She'll be competing for the at-home prize at the finale, but we Reality Wanted got the scoop from Lauren about her casting process and advice she has for other "Biggest Loser" hopefuls.
Reality Wanted: What was your casting experience like and what advice can you give to other that hope to be future contestants on 'The Biggest Loser"?
Lauren Clark: I auditioned for the show three years in a row, I believe.  The year -- this year when I was cast, I was actually not planning on auditioning.  And at the very last minute, a friend of mine got a front of the line pass in Raleigh and she didn't have a partner, so she wanted me to go...after about two weeks, they contacted me and were like, Is there anybody in your family that needs to lose weight?  And I'm like sure, my mom.
It was a really long process and I tell people all the time that if I had worked as hard to lose weight as I did in the process of trying to get cast for this show, I wouldn't have a weight problem...really like everybody else that has answered this question before, just be yourself because there's nobody like you.
Reality Wanted: What has been the most important thing you've learned about losing weight and maintaining your weight loss so far?
Lauren Clark: I think the most important thing is just consistency and it's something I struggle with.  I don't have myself on a very good schedule...And, you know, Jen would get onto me all the time on the ranch about, you know, you've got to be consistent.  You've got to be consistent.
And Lauren loves CrossFit...
Reality Wanted: What was ir for you that made you love CrossFit so much?
Lauren Clark: I think mainly just the environment that it was.  You know, I used to take group classes and I liked group classes, but there's just something about that environment...there's just so much support there and no one ever made me feel like I couldn't do what everybody else was doing.
Lauren will make her final weigh0in at the finale, and Reality Wanted will share another BIGGEST LOSER interview next week with the eliminated contestant.
Photo credit: NBC