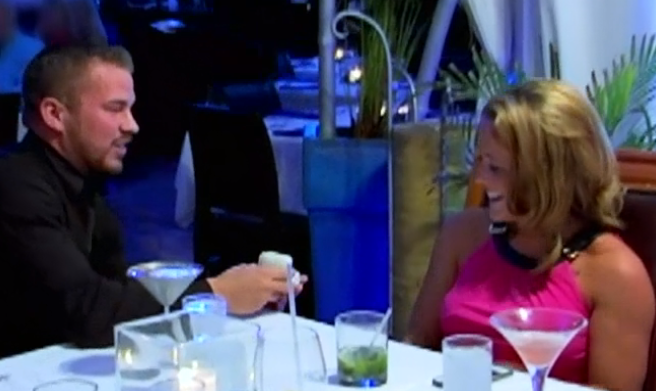 By Jessica Blackwell
Jennie is engaged - for the second or third time! Yay! On this episode of Teen Mom 2, Jenelle and Nathan both appeared to be a normal young couple. You would never guess they were both crazier than a bag of cats. I will say that for possibly the first time ever, Jenelle was the happy mom in the episode.  
Nathan and Jenelle headed to St. Martin with some of their friends. Nathan told Jenelle he just wanted to get away with out the kids for some R&R, but it turned out he had other plans up his sleeve. At dinner in front of their friends, he dropped down on one knee and popped the big question. Of course she said yes - I mean what else does she have to do? Haha, I kid, I kid. I hope their engagement lasts. 
While Jenelle was getting engaged, Kailyn was dealing with marital issues. Their fight from the last episode where he accused her of cheating was still going on . When she left, things weren't at their greatest, so Javi decided to hop in the car and follow her to Philly for the concert. It seemed like a sweet gesture, but he was really attempting to control her yet again. He didn't trust her, so he figured he better weasle his way in on her night of freedom. When they got home, they had an honest talk and Kail confessed that she was at her breaking point. 
Not much new with Leah, she's still denying that she has a drug problem. Chelsea on the other hand was plotting with Adam's other baby mama, Taylor, to take him to court. Stay tuned for next week! 
Teen Mom 2 airs Thursdays at 10/9c
(image courtesy of MTV)