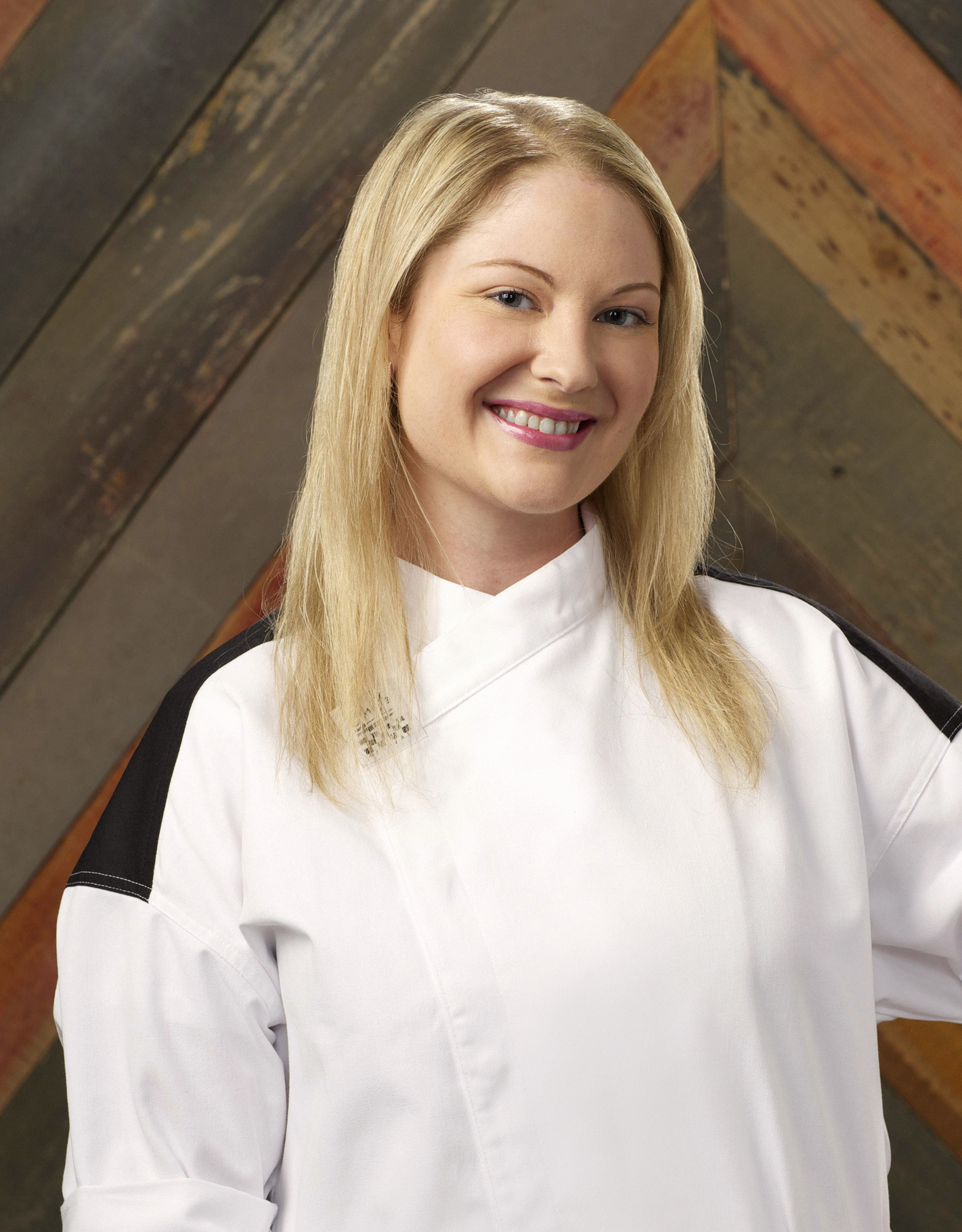 With another season of Hell's Kitchen, Chef Gordon Ramsey has selected Meghan Gill as the winner of season 14. The 28-year-old Executive Chef from Roanoke, VA will be moving to Atlantic City as the winner of a $250,000 salary as Head Chef of Gordon Ramsey's Pub & Grill at Caesars joining the season 13 winner, La Tasha McCutchen. Reality Wanted interviewed Meghan to hear all about her experience in Ramsey's fiery kitchen, and the dramatic and exciting season finale. Here's what she said:
How did you apply to be on Hell's Kitchen and what was the casting process like for you?
"I decided to take on that challenge of being on Hell's Kitchen for validation. You know, if I'd be able to hang in the kitchen with Chef Ramsey."
What would be your best tips and advice for all the aspiring chef's out there who'd like to be casted on Hell's Kitchen?
"You can't prepare yourself for the other contestants in the kitchen. Go in there full of confidence and the willpower."
What were your expectations going into Hell's Kitchen and was it what you expected or did some things surprise you?
"My expectations were to work... and it happened!" [laughs]
Reflecting on the chef you were at the beginning of the season, has this experience changed you at all?
"Going into it, you know, cooks compete, chefs... they bring people to their level. What I found...that I didn't know about myself, is that I'm trying to bring people up to where I was already cooking at."
You said a couple times you're gonna win this. Was that to keep you focused on the finish or were you very confident you'd win?
"I never broke focus. There is no other option. I literally said a thousand times that failure is not an option. I'm going to complete the mission...I never waivered."
You had a lot of punishments this season, did that have any effect on you?
"You kind of get used to the 17 hour days, and the hard labor. Not exactly having fun while you're at work when it comes down to the nuts and bolts. With that being said, when punishments came...you know...I'm a cook and I'm used to it. But some of the punishments were not really punishments....Like cutting down a whole leg of a cow is kinda cool."
For the viewers, you were the frontrunner. When you watched the season, did you feel that you were the one to win?
"Knowing that I did win, watching the season, I watched it with the mindset of 'this is how I got here.' I didn't waiver... I just kept going and pushing.
After choosing your team for the final dinner, were you confident with the team you chose?
"I've been an Executive Chef for five years, and routine is everything. I was confident with my ability to bring the best out of their ability.
For you, what is the best part about winning Hell's Kitchen?
"The reason I did it. The validation. A lot of people, they can tell you that you're a great cook...always in the back of my head I never really knew if they were stroking my ego. Being in front of Chef Gordon Ramsey...for him say 'Yes, keep going,' 'You're doing good, keep going,' that validation was career-changing and life changing."
Being from Virginia, what do you think it's going to be like for you?
"I went out on the boardwalk yesterday and it's just like Ocean City, Maryland. I feel right at home. It's kinda cool!"
What is your favorite meal to cook?
"Maryland blue crabs. That's actually what I wanna go eat right now!"
Photo credit: FOX