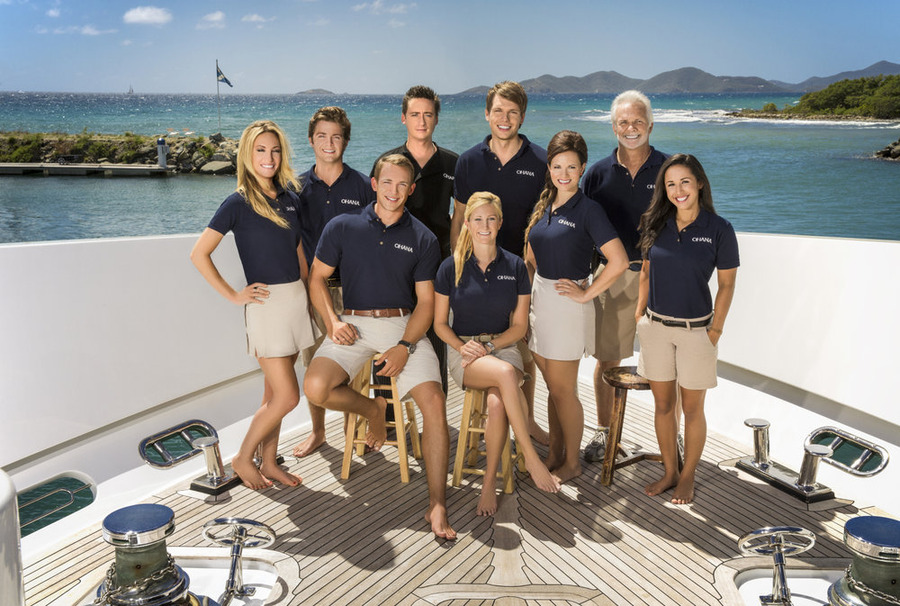 Get ready for another season "full of surf, sand and high class demands," according to Bravo Media. Below Deck is returning for a second season aboard the 10 million dollar luxury yacht call "Ohana."
Returning cast/crew members from last season are Captain Lee Rosbach, Chef Ben Robinson, pretty and witty Steward Kat Held, and Bosun Eddie Lucas. What no, Adrian? In addition to the returning crew, there is a new Chief Stewardess, 31 year-old Kate Chastain, Deckhand Andrew Sturby, 26, Deckhand Kelly Jonhson, 27, and his older sister, Amy, 31, who is a Steward, in addition to another Deckhand, Jennice Ontiveros, 25.
Each week the "charter presents a new group of guests and new sets of unimaginable challenges for the crew to face, for these young, attractive and adventurous "yachties," the "work hard, play harder" nature of their job gives them access to a glamorous lifestyle and exotic perks few people will ever experience," says Bravo.
The former Chief Stewardess from season 1, Adrian, appears to be stirring up some drama in the sneak peak. A half-hour special with air on July 27 at 10:30 ET before the Below Deck Season 2 Premier on August 12 at 9pm ET. Check out the sneak peek.
Photo credit: Bravo Media