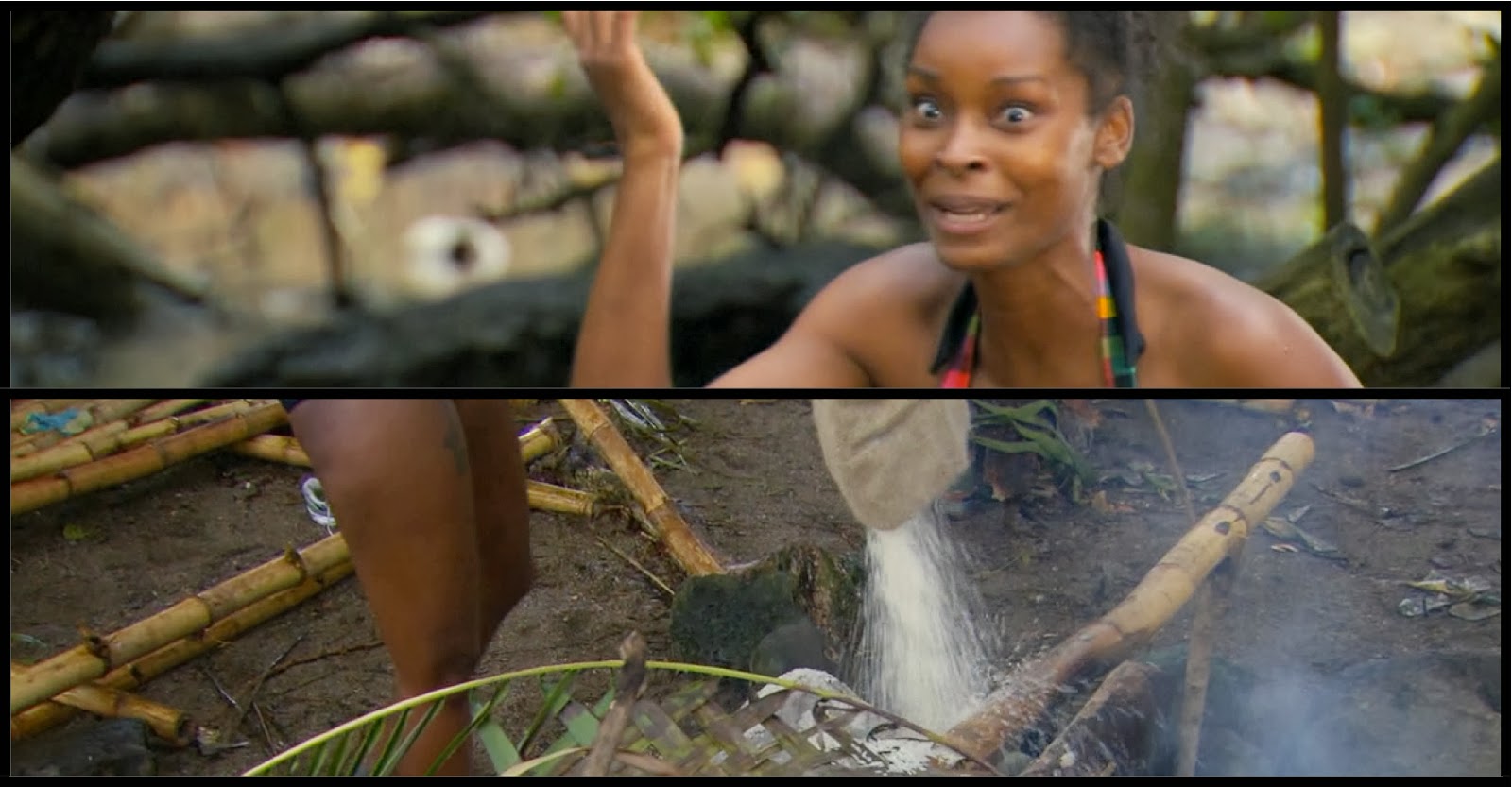 By Ajay Rochester
This year's Survivor has made no secret of how this season's casting has been made up. Three tribes: Beauty, Brains and Brawn. Or so they say.
Of course this is based on the Hollywood concept of "beauty" because of course there is not a single "beautiful" size 10 or bigger amongst them. In fact, there's barely anyone over a size 2 so for all the young girls watching, I'm just saying, beauty is NOT just restricted to a body size, despite what you see on Survivor.
And while we are addressing stereotypes, there's not a single hammer throwing, truck driving "Brawny" tribe member in sight- they too, look like they've been ripped from the nearest body building competition (have you seen the contestants from the Strongest Man in the World Competition? THAT'S BRAWN!).
And foolish me, expecting the Brains tribe to look like former contestants from Beauty and the Geek, it should have come as no surprise that the majority of this supposedly intellectually superior tribe are at least easy on the eye if not downright attractive, proving the point that brainy people CAN be beautiful too. Geez, Hollywood, you really want it all don't you?
And poor ole Brains can't seem to catch a break. Expecting them to win challenge after challenge, they are instead, sinking faster than the Titanic, weighed down by alleged "NUCLEAR ENGINEER" J'Tia. This girl freezes at every single moment it counts, and if her unbelievable incompetence is not enough (this girl couldn't even untie a buoy), on day 5, in a fit of rage over being discussed as a possible nominee at Tribal Council, she poured the tribe's entire supply of rice into the fire. Kass, an attorney, and obviously the smartest member of this tribe, summed it up best, "How did we come up for the criteria for brains? I'd like to see that data." Yes, so would we. And let me tell you, for the safety of the entire human civilization, please everybody who might ever be responsible for hiring this woman, keep J'Tia, this alleged "nuclear engineer" away from anything even remotely nuclear. Um, can this woman spell CHERNOBYL?
The smartest move yet is her tribe have now voted her out and with an extremely diminished 3 member camp, they have now forced the inevitable merger, sooner than usual, which will be interesting when it comes to those who have not yet made strong alliances. Let the games begin!
Survivor airs on Wednesday nights at 8pm on CBS.
-Ajay Rochester is a single mom, anti bullying advocate, five times author and former host of The Biggest Loser Australia.
Her blog can be found at http://www.findingmymojo.com