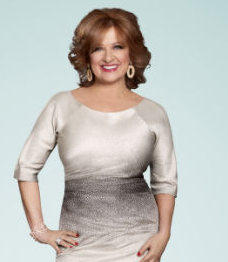 by Gina Scarpa

No sooner did Caroline Manzo announce that she's leaving The Real Housewives of New Jersey than some new ladies eagerly stepped into the picture. After years of dramatic fights with her friends and family for all of America to see, Manzo said she's had enough - though that doesn't mean she's walking away from Bravo altogether.
On her Bravo blog this week, she wrote, "I may be leaving Housewives, but my relationship with Bravo will continue as we started production on a pilot, Manzo'd with Children, which if goes to series promises to give the viewers a very different look into the world of the Manzo Family."
Meanwhile, Caroline is being replaced by not one, not two, but THREE new housewives! It was announced on The Hollywood Reporter this week that twin sisters Nicole and Teresa Napolitano and their friend Amber Marchese will join the series for Season 6. It has not been said how the new ladies are connected to the current cast members.
With rumors that Jacqueline Laurita may be on the outs as well, it looks we're in for a whole new Real Housewives of New Jersey when the show returns next year.
(Image courtesy of Bravo)
Follow Gina @ginascarpa