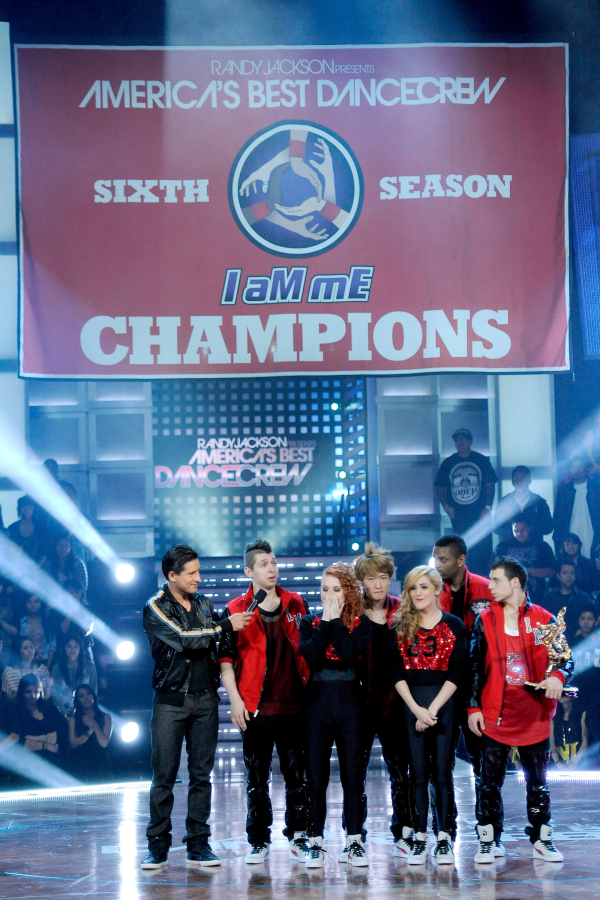 by Danae Young
This week on the final episode of America's Best Dance Crew, I aM mE and ICONic Boyz are the two remaining crews fighting for the title, and tonight one finally gets the trophy.
The two crews danced together on stage for the last time to Pink's "Raise Your Glass."
Before a winner was chosen, all five America's Best Dance Crew champions came back to the stage.
Poreotix were the season five champs. They performed another creative performance with a hint of comedy as always.
We Are Heroes, the all-girl group that won season four, performed next. It was only fitting that they danced to Beyonce's "Run the World (Girls)."
Season three winners Quest Crew came out to perform missing a crew member, D-Trix. Surprisingly he didn't perform with them up on stage, but he said that he is incredibly proud of them and all they've accomplished.
Super Cr3w, season two champions, came out on stage looking like ninjas. They haven't seen this stage for awhile but they still rocked it. They even disappeared behind a cloud of smoke at the end!
JabbaWockeez are the first ever crew to win ABDC. They now have their own show in Las Vegas. They are hands down the best ever champions, no question about it.
As we all know, they perform with masks on. When they came out on stage there was a bunch of other people in masks as well, along with a baby wockee. It was revealed after the performance that the other people were all of the season six contenders and the baby wockee was an awesome little girl that owned it up there on stage with the big boys!
Each crew performed one last time. ICONic Boyz performed to "Yeah 3x" by Chris Brown and I aM mE performed to "Rocketeer" by Far East Movement. D-Trix is proud of both crews and thinks that ICONic Boyz has grown the most. Lil Mama said that the youth has really made a statement this season. JC Chasez said that both crews are excellent entertainers.
So who was ultimately crowned America's Best Dance Crew? I aM mE! Congratulations to them for a well-earned title. 
(Image courtesy of MTV)
Follow Danae @danaeyoung