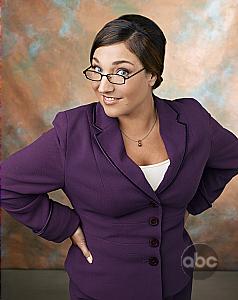 "Gormley-Brickley Family" -- Jo handles two sets of twins at once for the first time when she returns to the UK on a mission to save a family on the brink. The Gormley-Brickley household is in desperate need of help. Usually one set of twins spells trouble, but two sets, all under five years of age, is chaos. These children are treated like babies by parents who don't want them to grow up, but that's only half the problem. Mom is at the breaking point and seriously needs relief, but Dad is exhausted as well. Can Jo get this family get things under control? Supernanny" airs FRIDAY, JANUARY 23 (9:00-10:00 p.m., ET) on the ABC Television Network.

Nick Powell is the creator and executive producer of both the American and British versions of the show. Nick Emmerson and Stephanie Schwam are executive producers of the American version. "Supernanny" is produced by Ricochet, Ltd.

"Supernanny" is broadcast with Spanish subtitles via secondary closed captioning. A TV parental guideline will be posted closer to airdate.
(Photo courtesy of ABC)