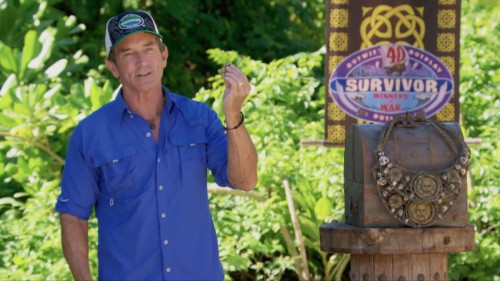 "Survivor" is now casting new castaways for season 42 and future seasons of the hit survival competition series. If you have what it takes to outwit, outplay, and outlast every last castaway, this is your chance to win the $1 million prize. 
Casting is currently active for season 42 applicants, so apply today for a chance to be casted. Taping season 42 will take place sometime between mid May, 2020 and early July, 2020.
Open casting calls on location have been cancelled or postponed as of now. 
Applicants must be 18 years or older to apply, with exception to some states including: Alabama: 19 years or older DC: 21 years or older Mississippi: 21 years or older Nebraska: 19 years or older. A valid US or Canadian passport is required to apply. 
For all the details, tips, and how to apply, head over to CBS Survivor Casting. 
Photo: Screen Grab/CBS Entertainment