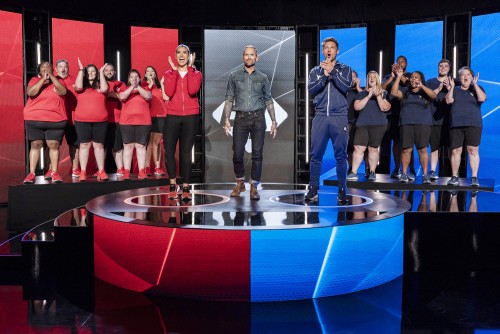 USA Network announced the 12 contestants to appear in the all-new season of "The Biggest Loser" premiering January 28. From all across the county, these men and women have committed to transforming their lives.
Previously announced host, Bob Harper, both guides and follows the contestant on their journeys to change their lives. "Audiences will see them not only focusing on losing weight and achieving better overall health, but also confronting the obstacles in their lives that made them unhealthy in the first place. Each episode will reveal compelling personal stories from the contestants who are guided by both Harper and their trainers, Steve Cook and Erica Lugo," says USA's press release.
Meet the 12 contestants of the upcoming season of "The Biggest Loser":
Teri Aguiar from Columbia, IL: Former Miss Missouri 1999 turned flight nurse
Katarina Bouton from Jacksonville, FL: 23-year-old cardiac nurse
Domenico Brugellis from New York: Father of six and food manager with the Department of Education
Micah Collum from Oneonta, AL: 23-year-old former standout high school athlete in football and basketball
Kim Davis from Mulberry, TN: Top tour guide at a whiskey distillery
Jim DiBattista from Philadelphia, PA: Father of three boy and youth football coach
Megan Hoffman from Simi Valley, CA: 35-year-old Operations and Retention Director at a gym
PhiXavier Holmes from Washington, D.C.: Professional school counselor
Kristi McCart from Riverview, FL: Wife, mother, and family law and estate planning attorney
Robert Richardson II from Lafayette, LA: Husband, father and Territory Sales Manager for tobacco company
Delores Tomorrow from Chicago, IL: Founder of non-profit serving teen girls of color and event planner
Kyle Yeo from Kansas City, MO: Ready to shed the pounds after living most of his life as a closeted gay man
The all-new season of "The Biggest Loser" premieres Tuesday, January 28 at 9pm ET on USA Network.
Photo by: John Britt/USA Network