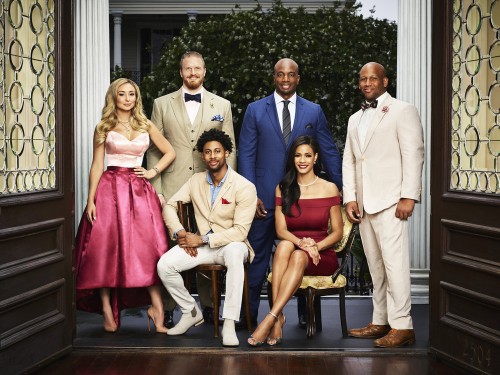 Bravo Media announced season 2 of "Southern Charm New Orleans" is set to premiere June 2nd. The cast of returning socialites includes Tamica Lee, Barry Smith, Reagan Charleston, Jeff Charleston, Justin Reese, Jon Moody, Rachel McKenzie and Kelsey Nichols.
This season on "Southern Charm New Orleans," Tamica embraces a career transition providing more balance with work, motherhood and marriage. Barry's killing it in personal training and continues growing his business empire. Raegan enters a new life chapter involving divorce and dating again, which leaves Jeff also on a personal journey of his own. Justin's thriving at work, but his love life is a little more uncertain with his girlfriend, Kelsey, and Rachel is the friend everyone can count on for advice.
Let's see what kind of jumbo-drama they can stir up in the new season of "Southern Charm New Orleans" premiering Sunday, June 2 at 9pm ET on Bravo. Check out the season preview trailer below.
Photo by: Virginia Sherwood/Bravo