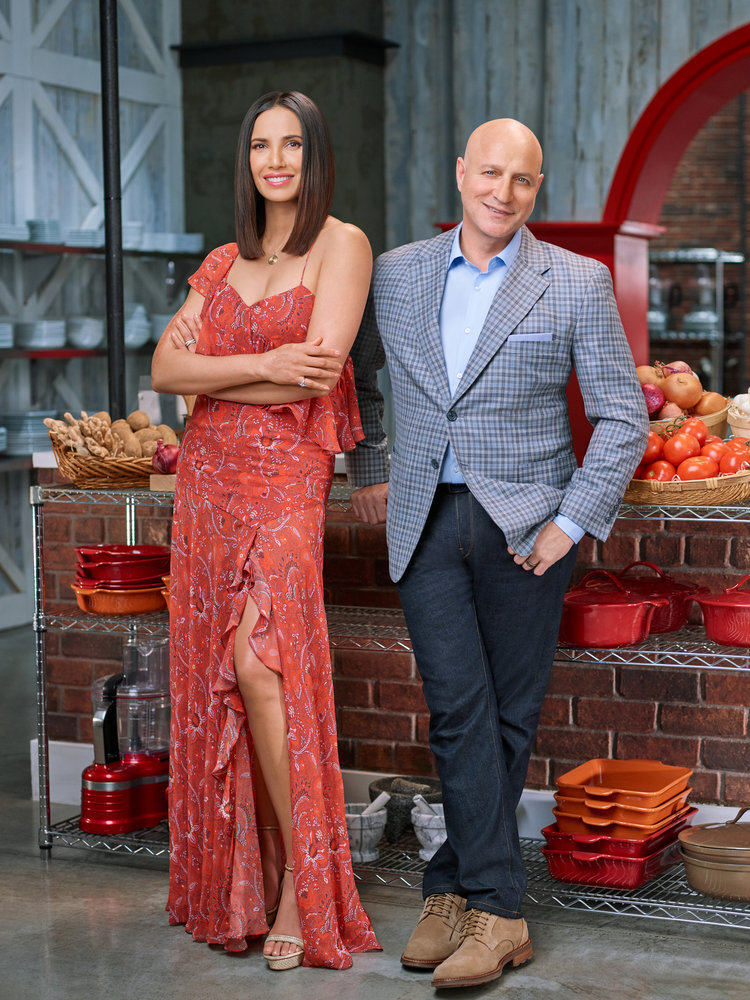 Bravo Media announced season 16 of "Top Chef" will premiere December 6th, with the all-new season heading to Kentucky! Padma Lakshmi returns to host, with head judge Tom Colicchio, Graham Elliot, Nilou Motamed and Gail Simmons.
"This season, 15 new talented chefs from cities big and small across the U.S. will compete for the sought-after title amid the unique culinary scenes in Louisville, Lexington and Lake Cumberland, before heading abroad for an epic finale showdown in Macau, China," says the Bravo press release.
The 15 chefs competing this season are:
Eric Adjepong - Washington, DC
Sara Bradley - Paducah, KY
Kelsey Barnard Clark - Dothan, AL
Edmund "Eddie" Konrad - Philadelphia, PA
Pablo Lamon - Miami Beach, FL
Natalie Maronski - Philadelphia, PA
Michelle Minori - San Francisco, CA
Nini Nguyen - Brooklyn, NY
Brandon Rosen - San Mateo, CA
Kevin Scharpf - Dubuque, IA
Caitlin Steininger - Cincinnati, OH
Justin Sutherland - St. Paul, MN
David Viana - Asbury Park, NJ
Adrienne Wright - Boston, MA
Brian Young - Boston, MA
Don't miss the season 16 premiere of "Top Chef" on Thursday, December 6 at 9pm ET on Bravo.
Photo by: Smallz & Raskind/Bravo